BoxMate + TeamUp
The Perfect Combined Solution
---
Join over 30,000 members in 250 CrossFit, Functional Fitness & Strength and Conditioning gyms in the UK and beyond who believe in our combined gym management solution.
Not using TeamUp yet? Follow the link to get £50.00 free credit on your account!
Better Together - A Single Place For Everything
TeamUp For Your Members
BoxMate and TeamUp - We're better together. Bringing your Members a single app to book their classes and log their scores.
Our quick and easy to use timetable swipes left and right to move through programmed sessions for the upcoming week. Once members find the session they want to book they simply scroll down and hit Book Now. They can join waitlists, cancel classes, and see extra sessions to make purchases for ones outside their membership allowances.
In their dedicated TeamUp page members can easily manage their own account to see which memberships are active, which have been cancelled, how many remaining classes they have left for the month and more - meaning less work for you!
Explore All Member Features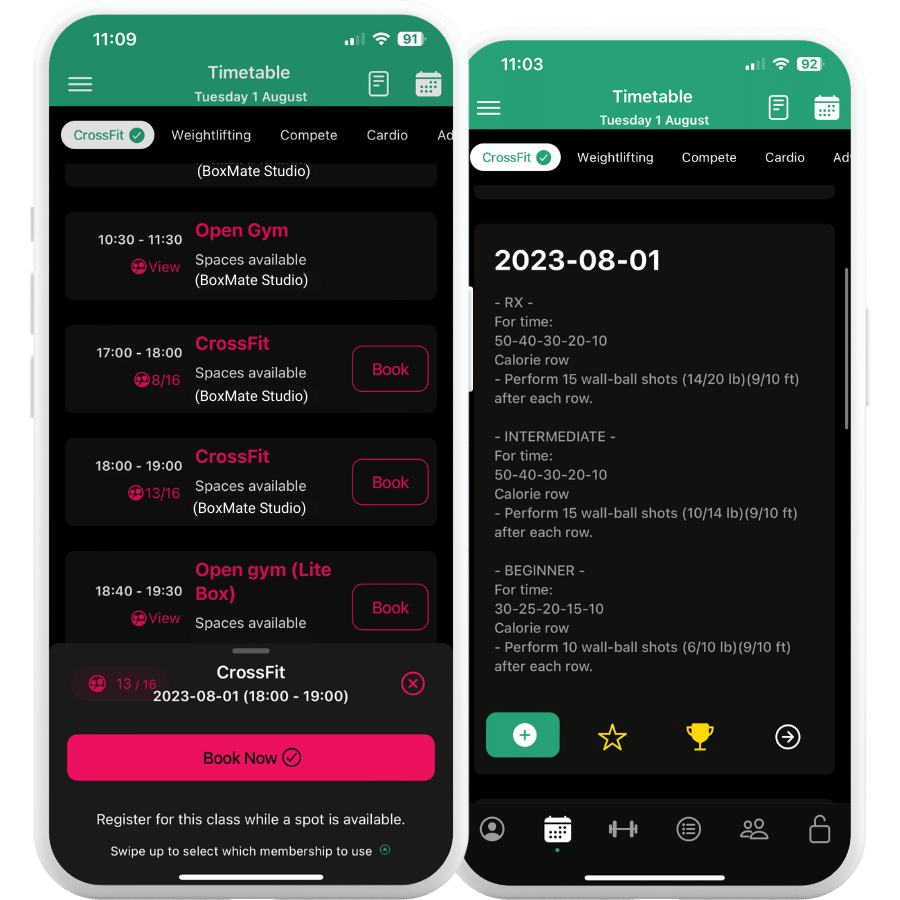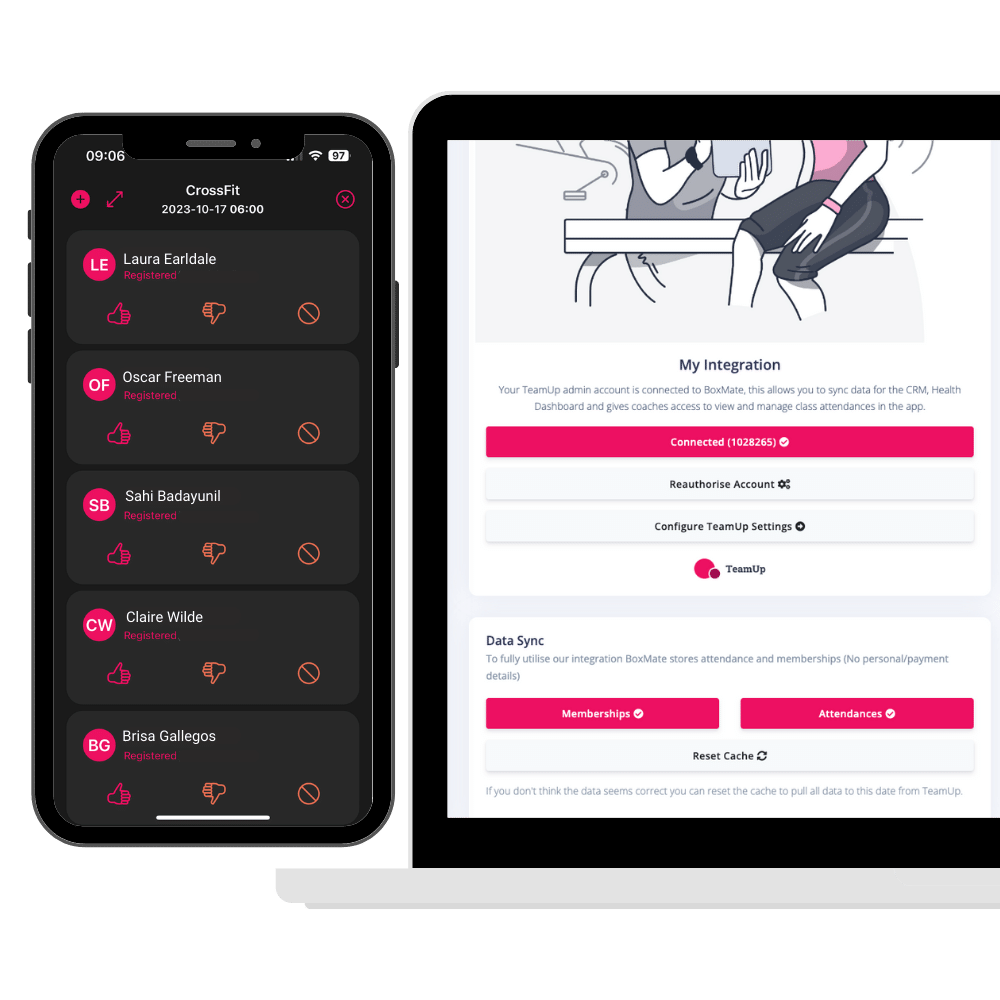 Explore Extra Coaching Features
TeamUp For Your Coaches
See who is attending sessions and mark members as 'attended' or 'no show' on your class register, see who is on the waitlist and manually cancel & book members in and out of the class yourself with a simple click.
Coaches can use the nudges feature to send a push notification out to all members booked onto a certain class. This may be a reminder for people coming in later that day or a congratulations to a previous class.
Explore All Coach Features
Keep Things Moving In The Gym
BoxMate Live + TeamUp
It's 4:55pm and the 5pm class is looking a little light... where is everyone? Hit the TeamUp logo (or use the 'T' keyboard shortcut) to instantly be shown a list of all today's classes and class attendees.
Mark members as 'attended' or 'no show' on your class register, see who is on the waitlist and manually cancel & book members in and out of the class yourself with a simple click.
Explore All Live Features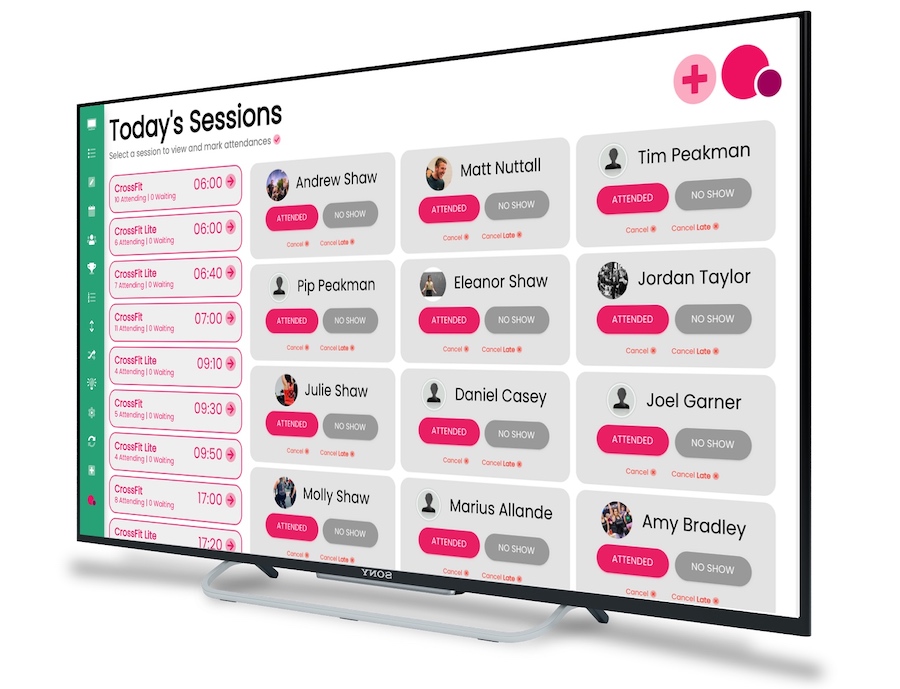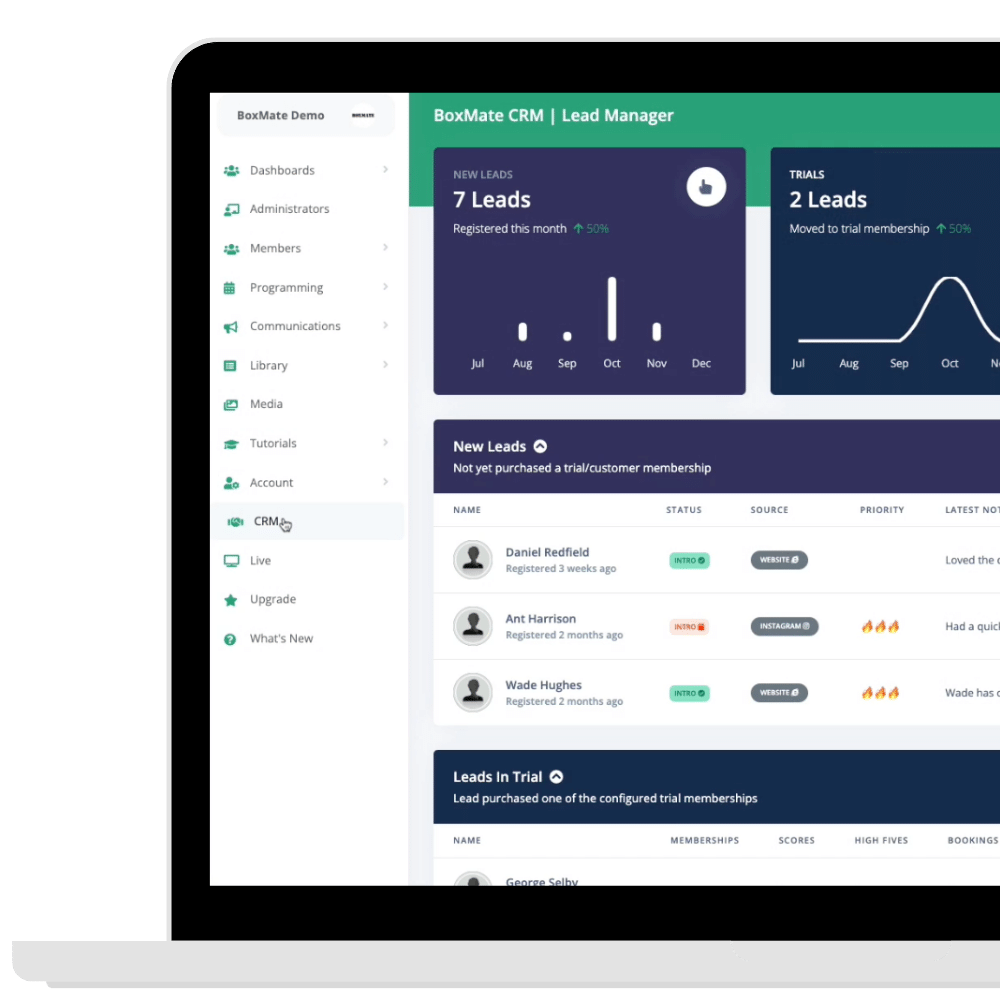 Never Lose a Lead Again
CRM
Automate your lead management with our TeamUp integration. Flow customers seamlessly through your lead funnel with automatic email invites to book TeamUp memberships, and watch leads turn to customers as they make purchases through TeamUp.
Keep an eye on how many sessions are being booked and attended and flag new customers as needing attention if they are slipping through the net.
Explore CRM
Dig into the Data
Business Health Dashboard
Your Business Health Dashboard pulls and collates all the key metrics from your TeamUp account to give you an overview of your business vitals. Keep an eye on MMR and ARM to ensure you are making the most out of your memberships and growing your gym business in a steady and productive way.
Use graphs about most popular classes and training times to help you plan the gym schedule to suit your members needs best to increase member satisfaction and retention.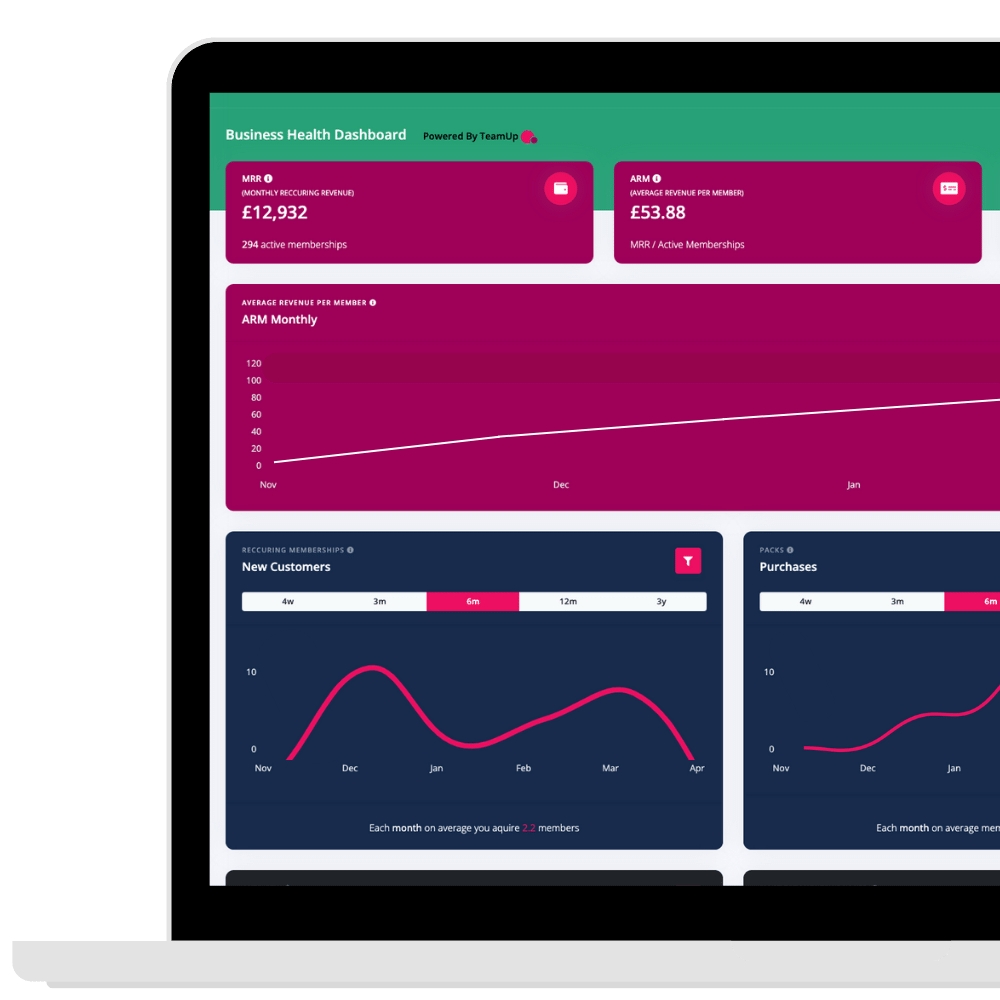 The Setup Process
---
Follow the Steps Below to Get Started
Register For Your Free Trial

Click below to fill in the registration form. One of our team will reach out with a 5 minute intro call then get your account setup. Looking for pricing? Click here to use our calculator.

Guided SetUp

Login with the details from your welcome email and click through our short guided setup to customise your BoxMate account. The two orientation tutorials will cover the basics and get you ready to programme and send out your communications.

One On One Zoom

Book in a call with one of the team at a time that suits you best and on the call we will answer any questions you have from your first look and discuss rolling out to members.

Ongoing Support

We are always at the other end of the phone - whenever you need us! We will initally review programming input to help you make this perfect for members, then over the next few months we will be actively keeping an eye on your account to offer support and advice whenever you need us!
Need more info? Head over to TeamUp to see exactly what their platform offers