Capture Leads with Ease
Customised Landing Page
Design your custom landing page on our builder. Ask questions to make that first call with your new prospects more personal.
Put links to the sign up page on your website and social channels, and keep an eye on where lead traffic is coming from to best decide on your marketing spend and efforts.
Using TeamUp to capture leads by asking new members to purchase a 5 or 10 session pass? There's no need to change anything! Those purchases will bring customers into the lead funnel and you can keep track of them and add notes to them as usual.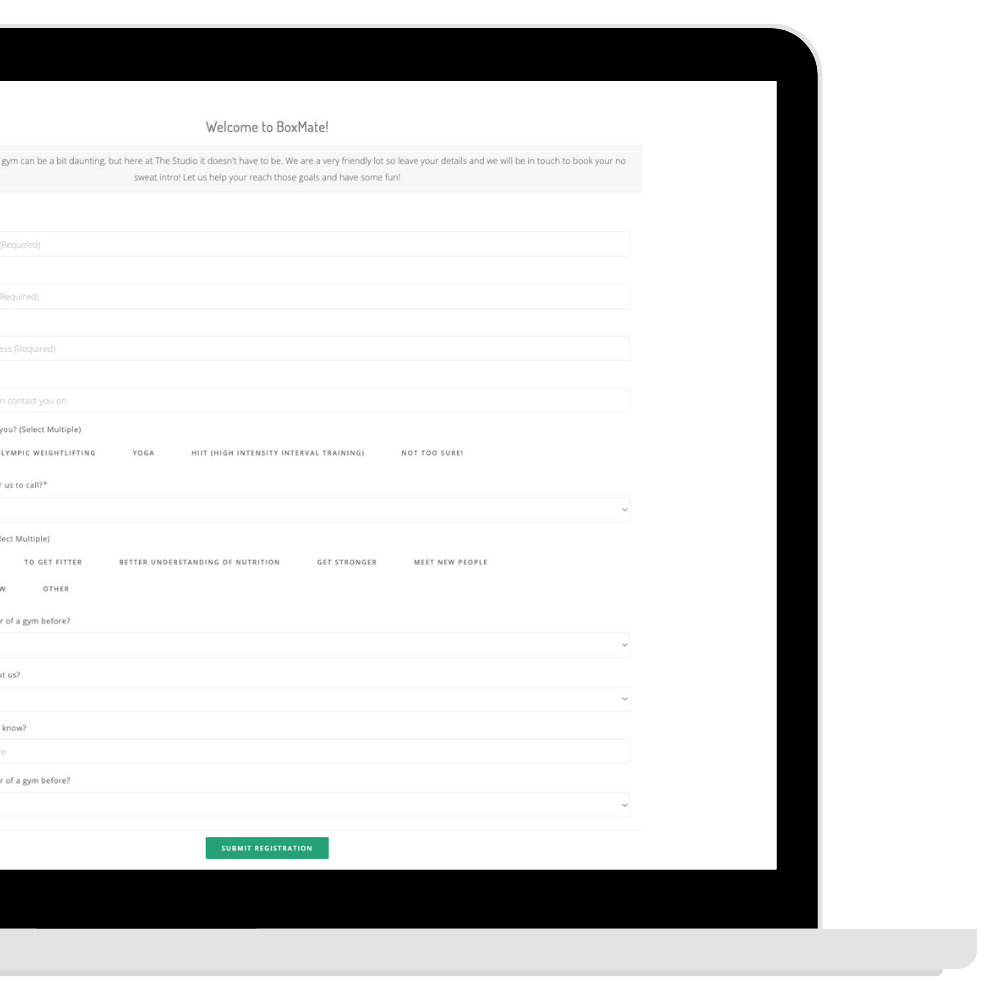 I love the new CRM. I was doing this all manually before so this is great. I prefer the new layout too and engagement with members is great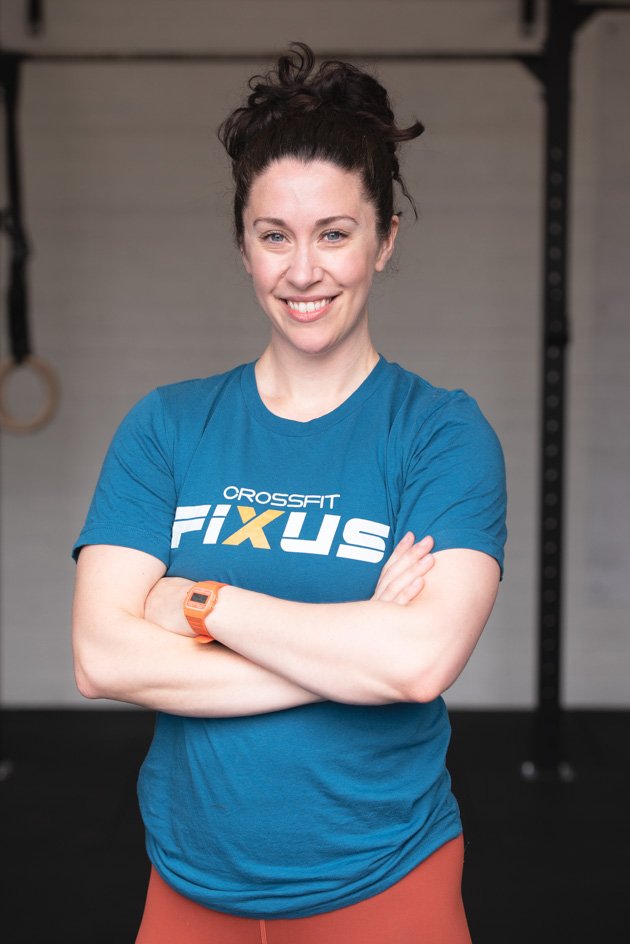 Liz Steele - CrossFit Fixus
Important Stats
CRM Dashboard
See quick overviews of how many leads you have coming in new, how many are in trial and how many have been converted.
Schedule introductions for new leads and see clearly which date this is and if the intro was attended.
View important information on each lead right from the overview page before clicking on any indidivual to go through to their full customer journey.
Manually progress leads through the funnel to override TeamUp, or if your gym doesn't use TeamUp.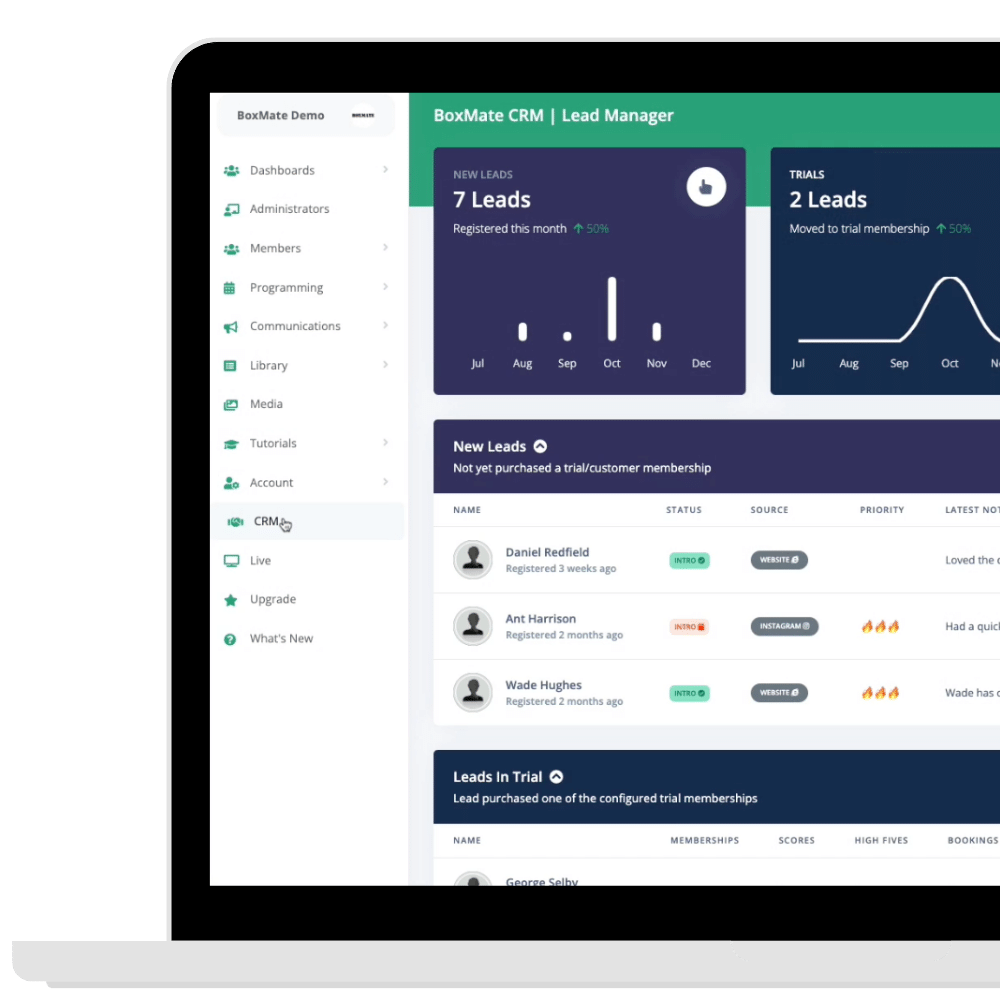 Get 30 days completely FREE- no card details required.
Customisable Work Flows
Configured To Fit Your Business
With the CRM configuration page you can set up the flow to work with you and your business style. Don't usually have trial memberships? Just turn the trial section off and have customers move straight through to the customer section on purchase.
Toggle different settings on or off of when you want customers to be invited to BoxMate, and which membership types you class as trial or full customer.
Choose a default TeamUp membership and write out a personalised message to send out with one click to interested leads following their intro class at the gym. You can change this membership type and add more custom text to the message before sending to each individual too.
Decide which coaches will be notified about new leads and progressions in the CRM and whether you want to receive updates by email, push notifications or both.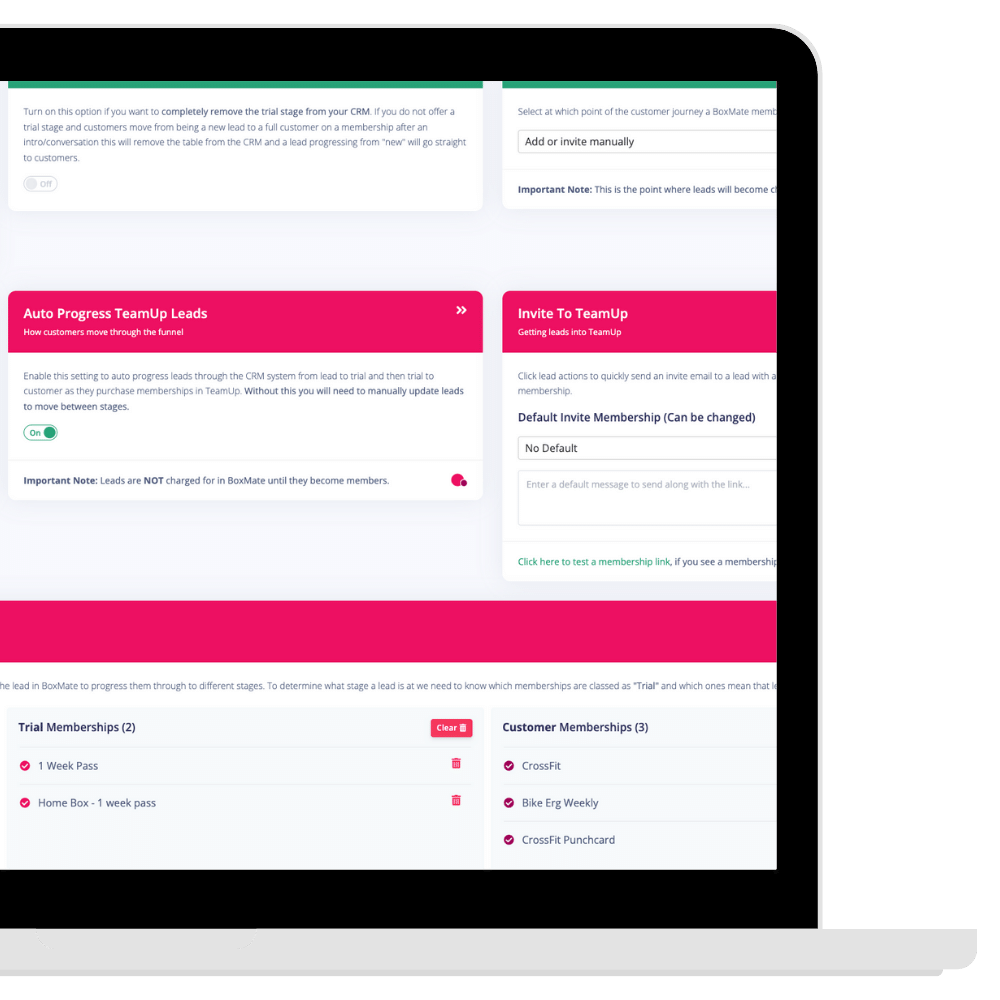 Both coaches and members love BoxMate. The new update with the added CRM system has been great for us!