Belt Tracking & Promotions
Keep on top of when your members are close to promotion by viewing training data, attendances and previously made private notes. Award promotions directly through BoxMate to notify the member in the app with a rewarding popup plus an activity feed item that others can give high fives and comments on publicly! It's those little hits od dopamine that keep people engaged and in the zone.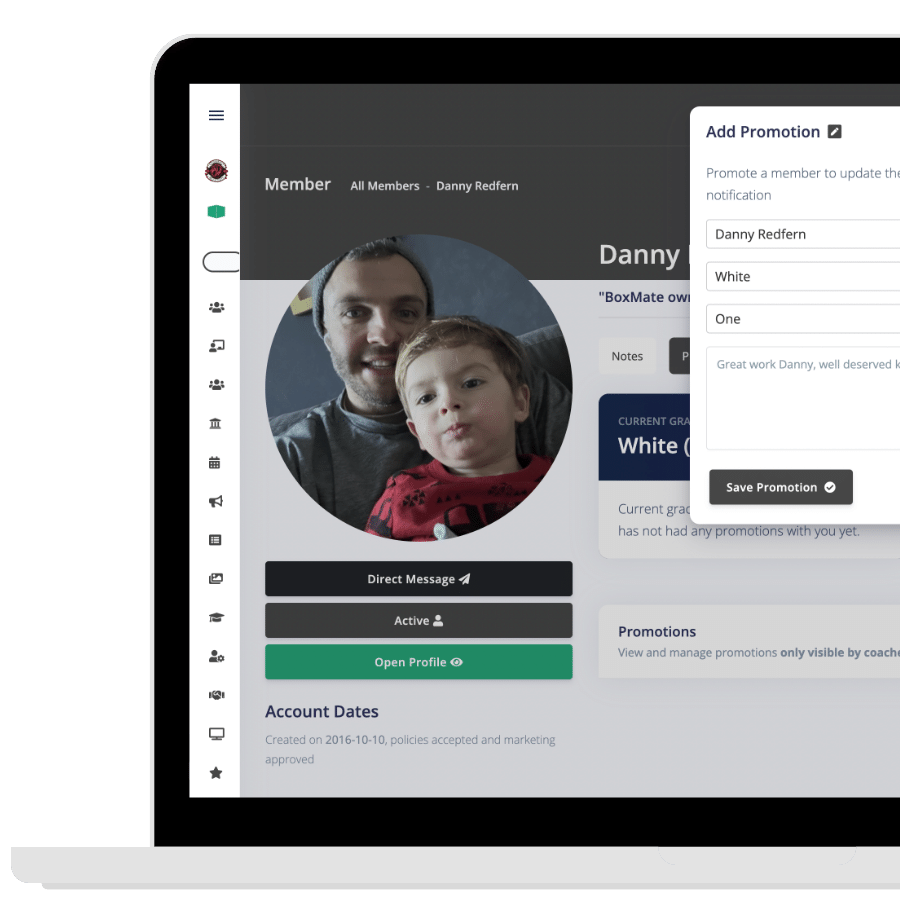 Direct Communications
Our wide range of communication tools includes direct messaging, blog style news posts, push notifications and more. No more worrying that a social post has been missed, or a WhatsApp group has been muted. Engage and retain your members by fully integrating them into your gym community with information that will get read.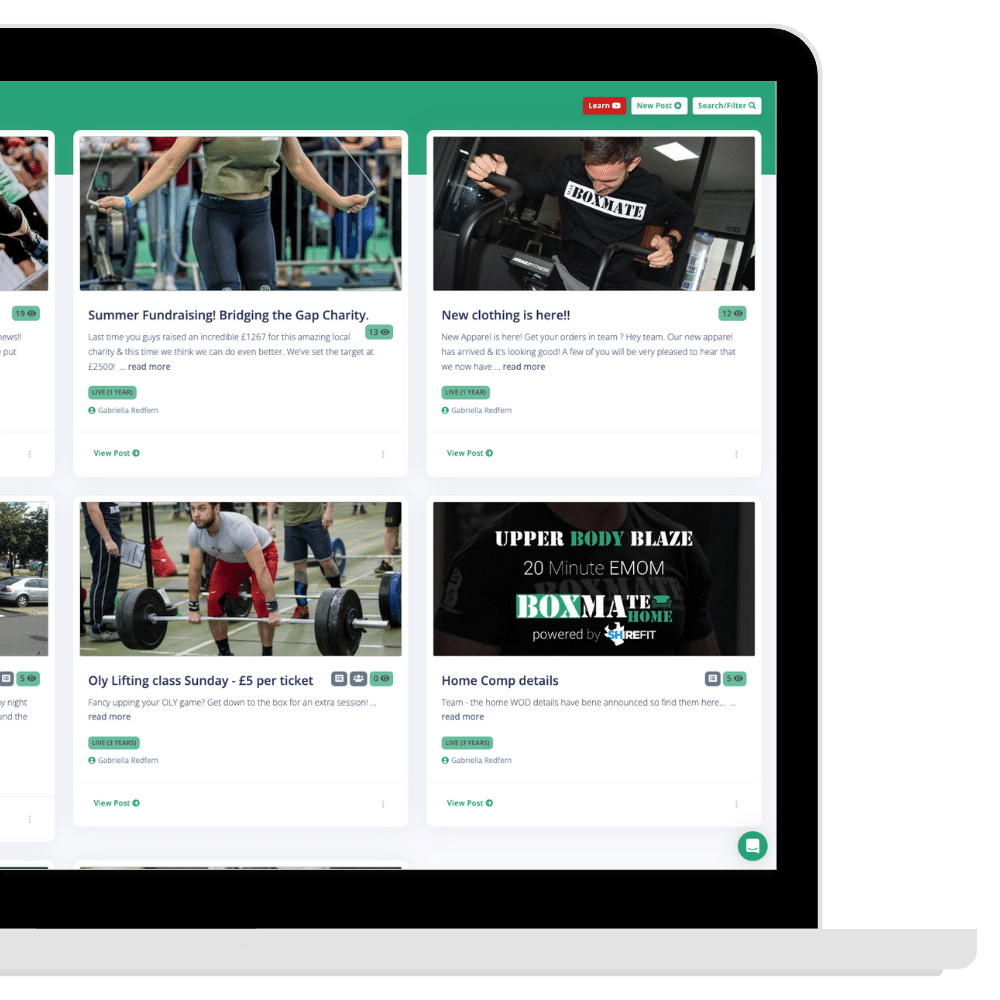 Buisness Tools
Your CRM system will mean you never lose a lead again. Automatically move potential customers through your lead funnel until they becoming fully fledged members of your gym where you can keep an eye on them and make sure they're getting the attention they need. Dig into your key business metrics through your Business Health Dashboard to help you make those important business decisions.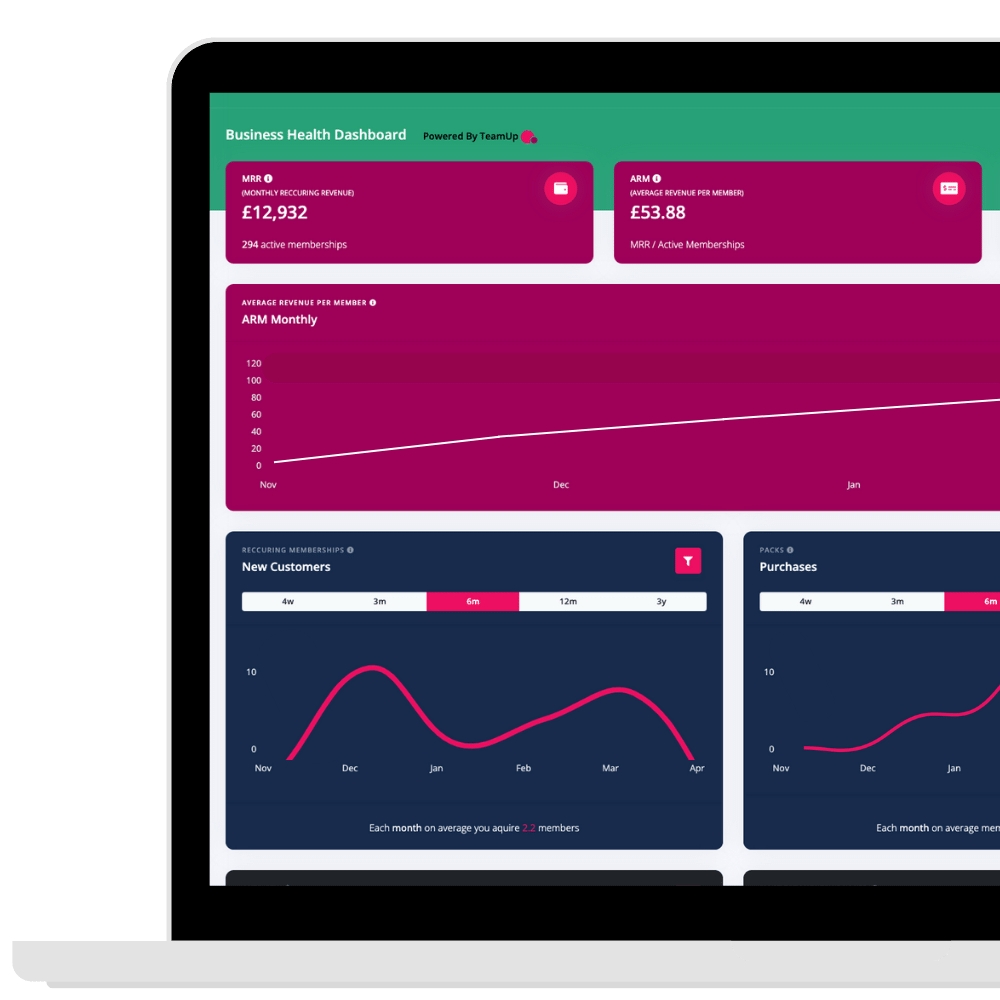 Community Engagement
We help you deliver a better service to your members, retaining them as lifelong customers by making training fun. Members can send high fives and comments, customise their belt and Gi, earn badges for their achievements and much more.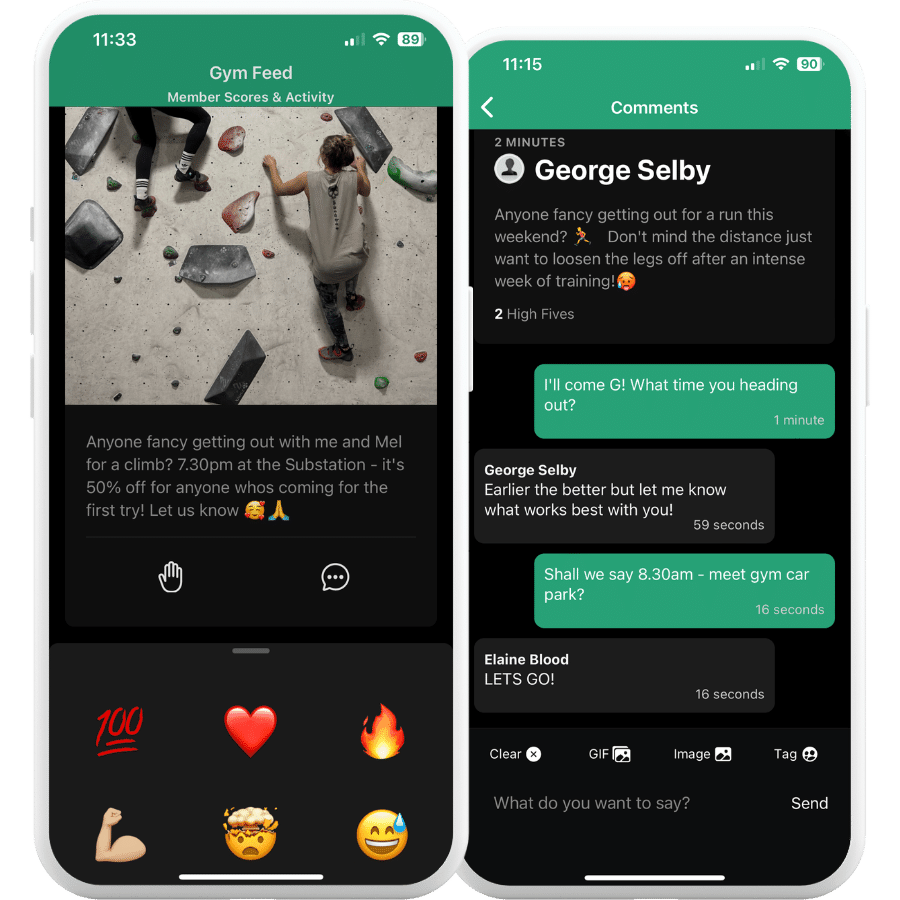 Register Your Interest for Your BJJ Studio
Coaches Area - Built For Brazilian Jiu Jitsu Facilities
Session Building, Communications & More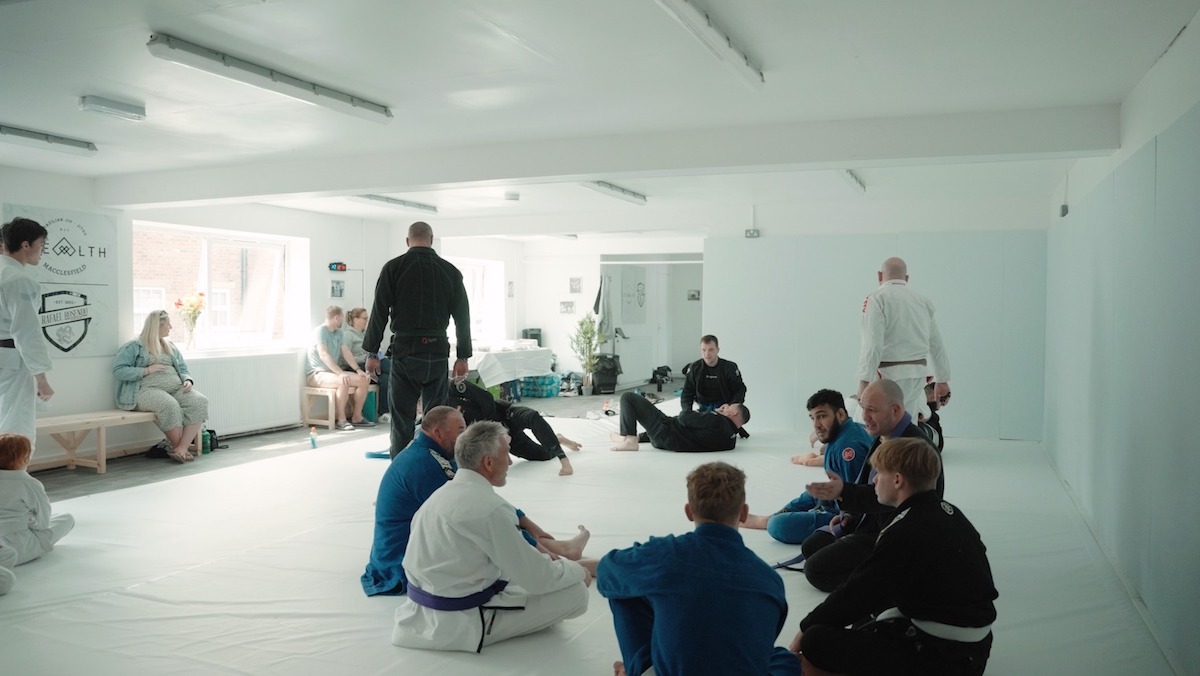 Flexible Session Building
Set daily and Weekly Focus tasks for members.
Say It With A Nudge
Send push notifications with short messages/updates to all members, fast.
News Feed
Publish full, blog style news posts capturing anyone not on socials.
CRM
Keep track of new leads, book intros, make notes on customer journeys and more!
Videos & Media
Enhance the experience with videos in your sessions, movements and news.
Business Health
Dig into your Business Health Metrics with simple and clear reports.
Motivate
Award badges to members to motivate, keep track of belts and levels easily.
No Cherry Pickers!
Use our safe display time feature to unhide sessions at a time and day that works for your gym.
Private Members, No Worries
Members can keep their profiles hidden and just for themselves and their coaches to see.
The Members App
One app to view and log your daily sessions including rounds/submissions/taps in a digital logbook, as well as track personal goals, interact with the community, recieve news and updates from coaches and book classes (class booking requires TeamUp).
Explore All Member Features
---
Built To Be Simple
We know that people of all ages and technical abilities train in Jiu Jitsu, that's why we built the app to be clear and simple to use.
"I love that it has all my previous sessions including drills we have done, submissions I got and the class bookings too"
Session Tracking & Data
BoxMate for Jiu Jitsu is brand new and we are constantly improving the offering.
After each class members can log a "Session" with notes, how many rounds they did (if they like) with the duration which accumulates to an overall mat time. As well as this, submission and tap numbers can be tracked along with what those were so eventually we can improve and show individuals their strengths and weakknessed through what they manage to submit with and to.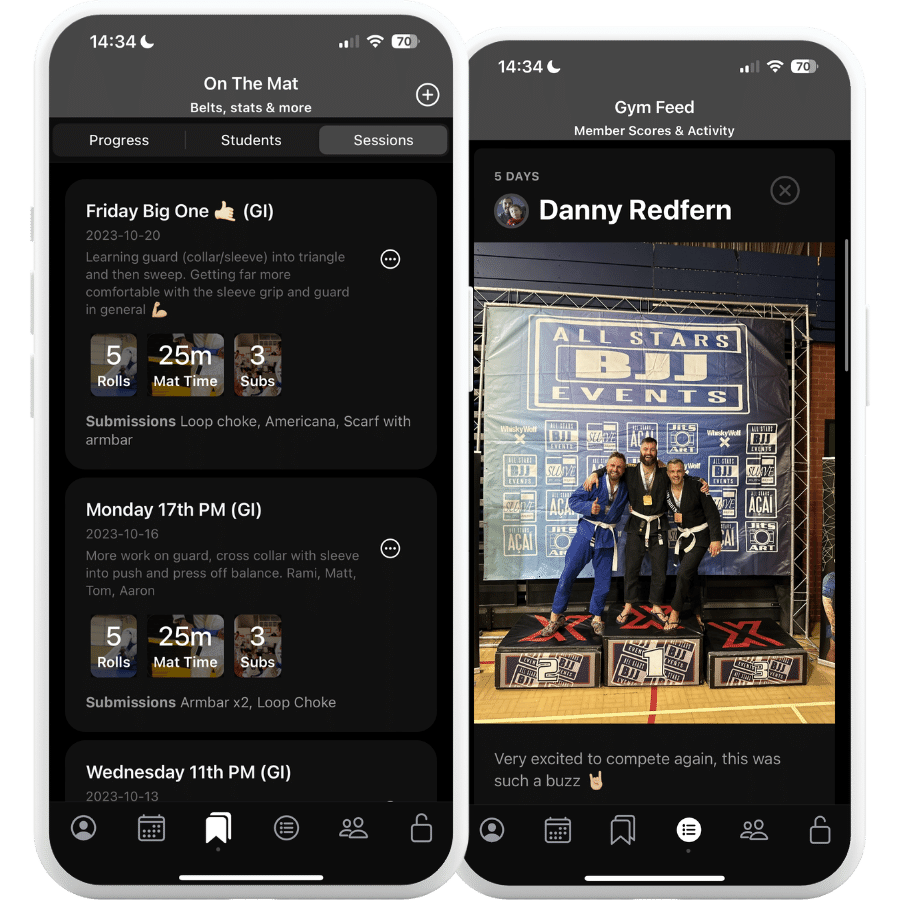 Integration With TeamUp
We integrate seamlessly with TeamUp to provide members of BoxMate + TeamUp gyms a single app to view programming, book classes, recieve communications from coaches and interact with the community.
Learn More About TeamUp
---
Added Functionality
With TeamUp, the members app will auto unlock hidden sessions straight after they train to log and view other scores plus send logging reminders.
Get £50.00 Free!
New to TeamUp? Click here to find out how to setup a free trial and get £50.00 credit on your account.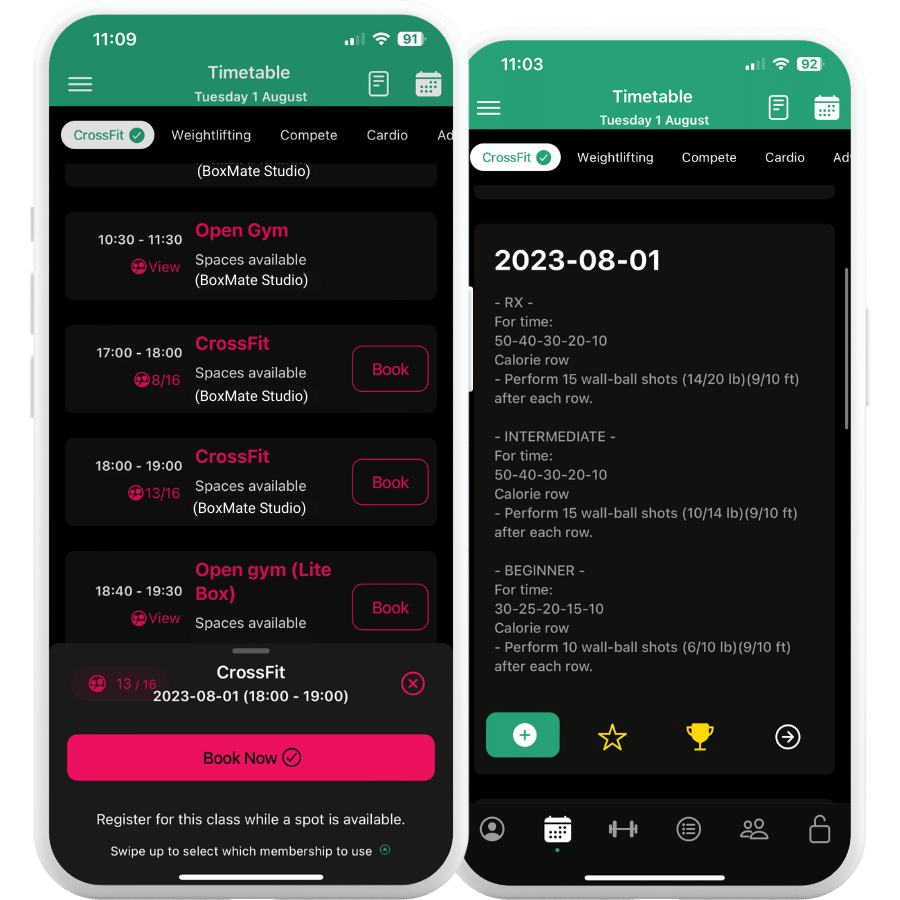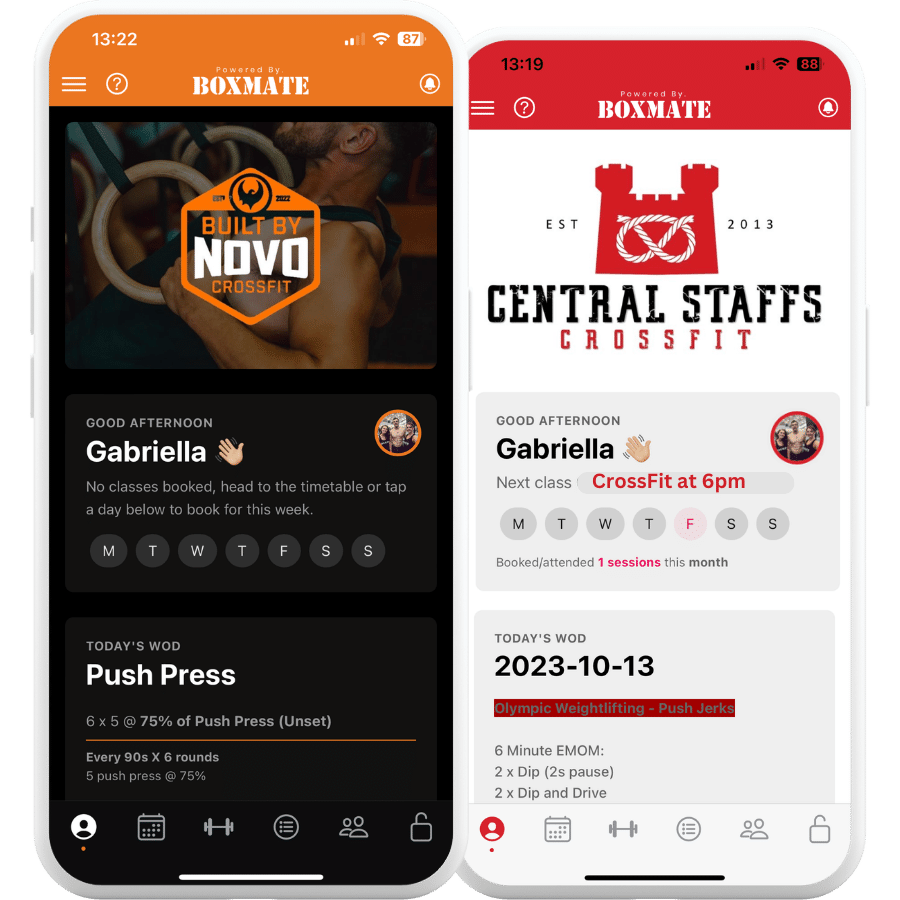 Go Further With PLUS
Our premium tier brings a whole host of additional features you can use to take your BoxMate to the next level.
Custom brand your members app
PT your clients with individual programming
Create session blocks for repeat programming
Sell courses/workshops with session packs
Run in house competitions with overall leaderboards
Schedule communications to members
Create member groups and dynamic criteria based audiences
Want To Use BoxMate in Your BJJ Studio?
Click Below to Get In Touch - We'd Love to Hear from You!
Submit Enquiry