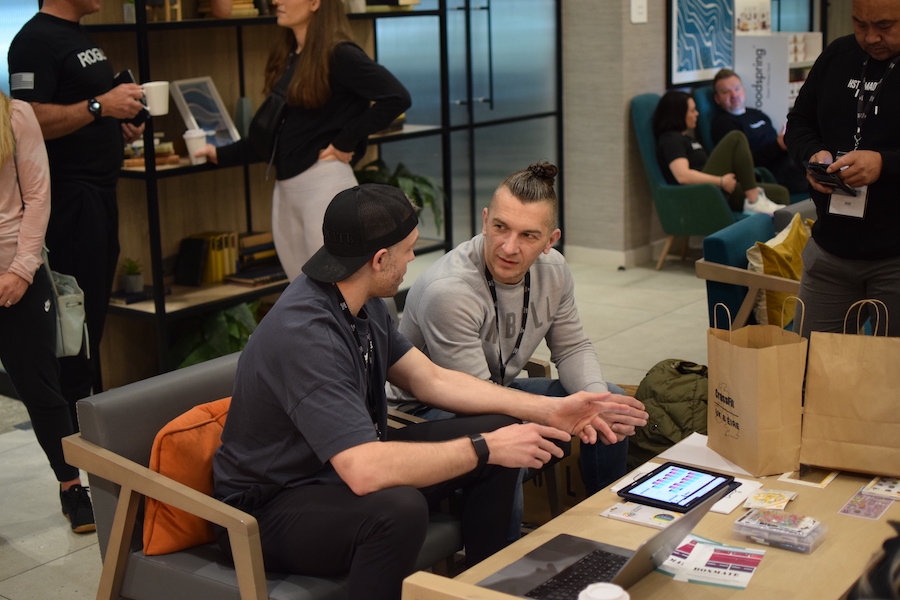 From Lead to Lifetime Customer
Our app is simple to use and delivers powerful results, helping your gym thrive by bringing the community together.
We are passionate about innovating to deliver a better programming experience for you, and training experience for your members. We help you to engage them inside and outside of the box with a wide range of communication tools for optimum retention whilst also making running the gym easy and effective for you through your built in CRM and Business Health Dashboard.
Get 30 Days Free
You guys are so great! Thank you! I LOVE BoxMate! I had a call from someone trying to sell me some other software today and I just cut them off mid -sentence - save your breath. You can't beat BoxMate!



For The Coach
BoxMate will help you organise and strategise the running of your gym right from taking leads and new enquiries, to communicating with your members, increasing member retention, delivering completely customisable programming - and all with one simple to use app for your members too when you use our class booking and payments partners - TeamUp.
Programming & Comms
Deliver completely customised programming quickly and easily, add sessions and exercises straight from the extensive workout library or subscribe to one of our Marketplace programmers to take the hassle out of your programming altogether. Keep members engaged inside and outside of the gym with your wide range of communication tools.
Business Tools
Never lose a lead again with your built in CRM and landing page, monitor growth statistics through your Business Health Dashboard and upsell your additional programming packs and courses easily to your members to give them a better experience in the gym.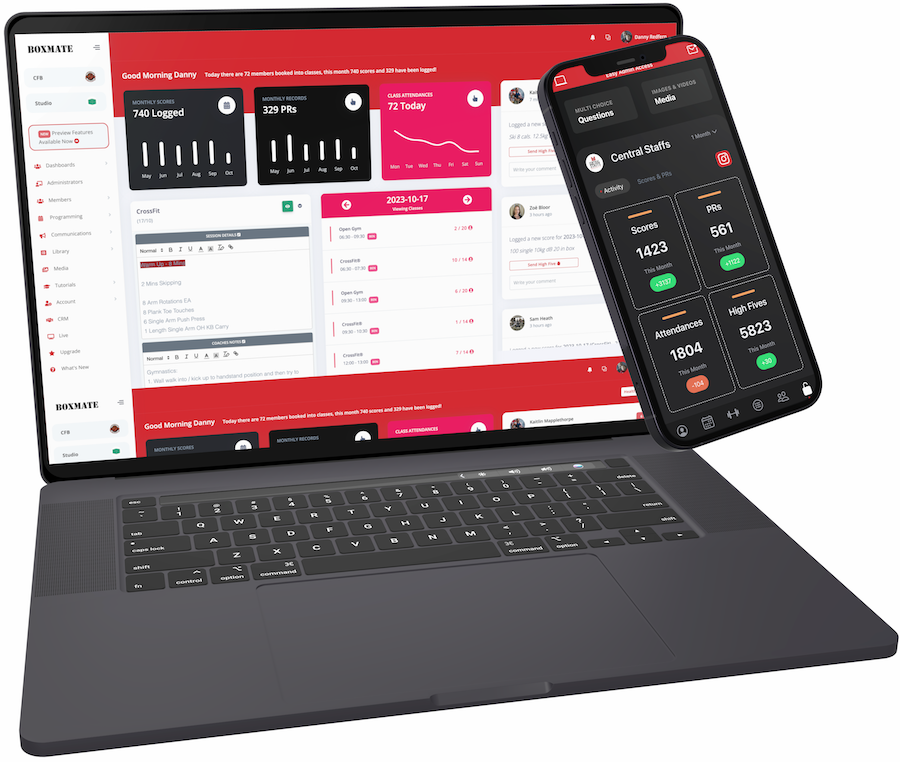 Really appreciate the support you give to us through BoxMate...really is second to none!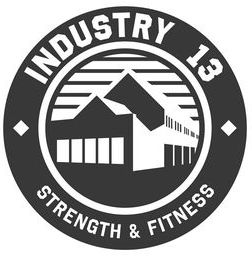 James Carberry - Industry 13
@industry13sf
For The Member
BoxMate is a space for your members to follow your programming, track their scores and stay in the loop with the important information you need them to know about the gym. They can easily see the progress they're making and enjoy automated confetti screens and badges for hard work and consistency in their training. If you use TeamUp in your gym, this makes BoxMate a one app solution for your members as they can also book all classes right inside their BoxMate app.
Progress Tracking
Members can easily see their progress on exercises and workouts in their personal libraries. Members can build their own sessions and set their own goals to stay focused and motivated to improve.
Class Bookings
With our integration with TeamUp - your members can book their TeamUp classes right inside the app meaning one place for them to do it all.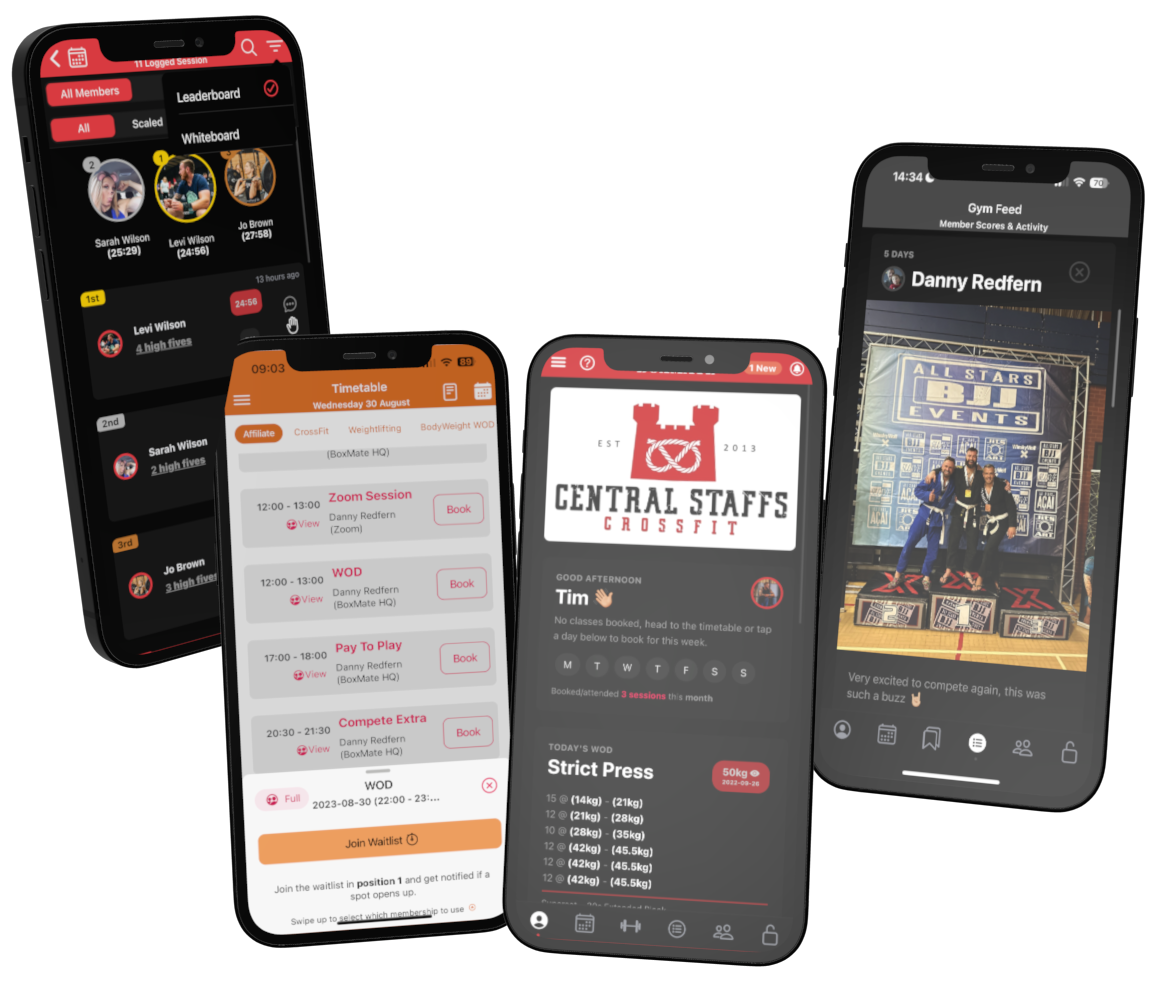 Who We Integrate With
Working closely with leading software platforms to improve the overall user experience and power of BoxMate.
Powerful Integrations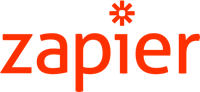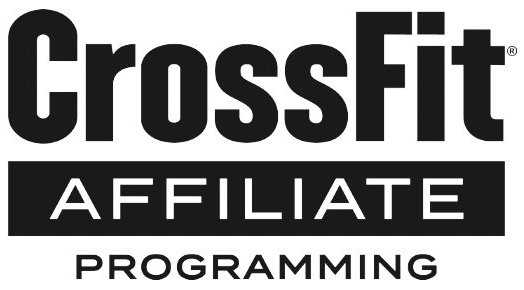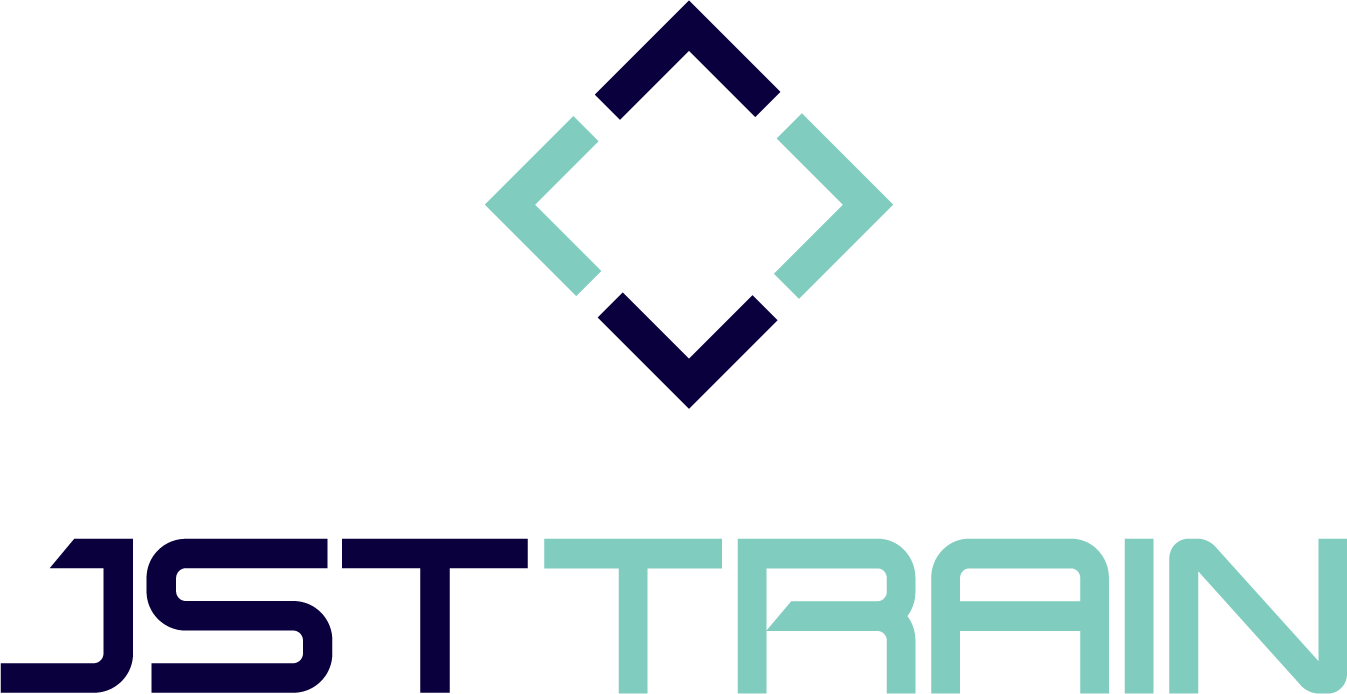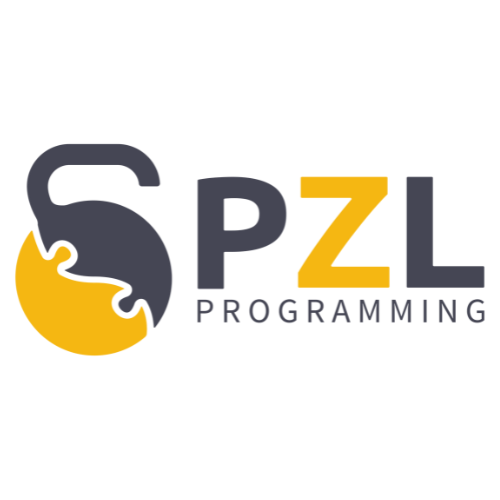 Making the Switch
We've helped so many gyms join us from a range of different providers and we take any worry out of the process for you. Our dedicated team will be on the end of the phone for any questions that need answering from your coaches or members to make the transition as smooth as possible. So, how does this work?
We will set you up with a BoxMate account so you can get hands on with the system with our fully guided setup and tutorials
One of our team will reach out to arrange a one on one zoom to show you around further and answer any questions you have
We will discuss your current systems with you and plan the switchover date including importing members data and rolling out
Members will create their new BoxMate account using our easy sign up flow (If using TeamUp they simply login with their TeamUp details)
Members will export their data from your old system and send to us to import to their accounts
We will check over your initial programming and help you use your communication tools to boost takeup and engagement
Our small, friendly team is on hand to offer you proactive support and make the most of BoxMate in your business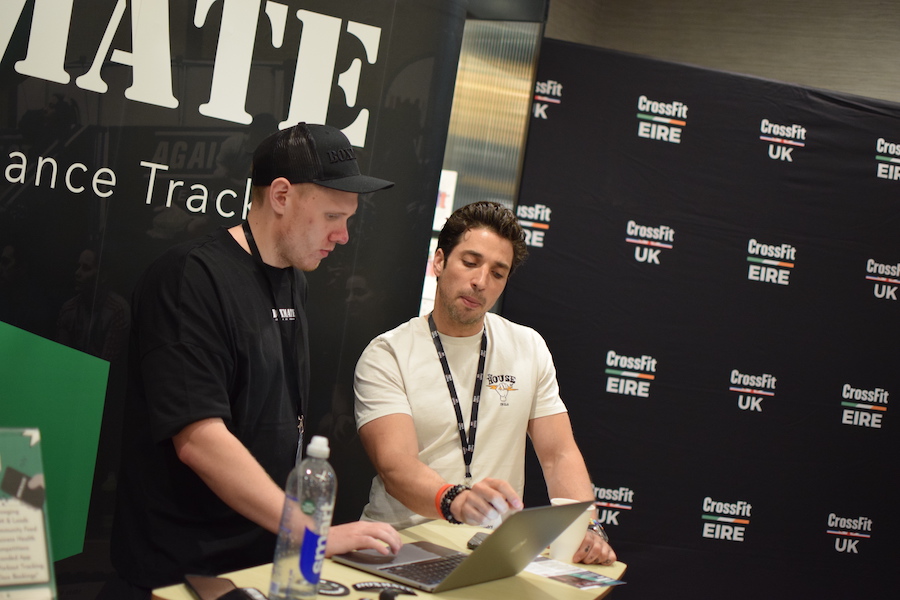 Start Your Free Trial
Frequently Asked Questions
---
Here are the answers to some of our more commonly asked questions. Please reach out to support@boxmateapp.co.uk if you have a question about anything not covered here!
How do we pay for BoxMate?
You will be billed monthly using GoCardless. You'll only be charged for 'Live' members and any members you suspend are not billed for but we will still store their account incase they rejoin your gym.
Is there a contact?
Nope - we don't have a contract. We simply ask that you give us 2 weeks notice before your next billing date to cancel and you can then use this period to let members note down any of their scores they want to keep once they no longer have access.
Are you an all-in-one-system?
We integrate with the leading member management system TeamUp. This means we can leave payments, memberships and scheduling in their expert hands, while providing an all-in-one app for your members.
How does the TeamUp Integration work?
Very easily! In your 2 minute guided setup on BoxMate you will authorise and sync your TeamUp account once and then you are ready to go! Members download BoxMate from the app store and login using their TeamUp email address and password and their account will be automatically synced and created giving them access to class bookings right inside our timetable.
How do we display workouts on a big screen?
BoxMate Live is the big screen in the box. You no longer need to get to the box early to write it all up again on the whiteboard. With BoxMate live simply flick on the TV, grab the remote then stand back and deliver your session from the screen using a handheld remote to flick through the components. To learn more click here.
How easy is it to set up BoxMate?
Setting up your BoxMate account couldn't be easier! Click to start your free trial here! We will give you a quick call to chat through your needs as a facility and then get your account setup. You'll be taken through our guided setup and can book a one-on-one call to make sure you're 100% happy with the system. You'll then have 30 days to test and trial out the system.
What is BoxMate?
BoxMate is an app for you to stay in the know with everything that is happening in your gym. Your coaches can upload programming for you to follow, you can book your classes, track your workouts, see progress on weights and movements, read communications sent out by the gym and chat with your friends in the gym on the activity feed.
Can I transfer my account to a new gym?
Yes you can transfer your account to any new gym that uses BoxMate. You can request to transfer from inside the app on your preferences page, or if your account has been suspended you can request a transfer to your new gym from the login page. If you need any additional help just whizz an email to support@boxmateapp.co.uk and we will get you sorted.
I've been suspended, how do I move to my new gym?
If your account has been suspended you can request a transfer to your new gym from the login page. If you need any additional help just whizz an email to support@boxmateapp.co.uk and we will get you sorted.
Can I be a member of multiple gyms?
Yes you can request to be an away member of multiple gyms. To do this head to preferences and scroll down or search 'Away Gyms' to request to be added to another gym.
Can I build my own workouts in BoxMate?
Yes you can build completely customised personal sessions in BoxMate to track against. If you head to the timetable, then hit the burger menu and tap 'My Programming' Here you can hit the plus button to design your own sessions and add them to your calendar.
My gym doesn't use BoxMate, can I still use it?
No, not currently unfortunately. BoxMate doesn't support single user use at the moment.
How do I sync my TeamUp account?
To sync your TeamUp account simply head to the TeamUp page and follow the steps to connect your account.If you are struggling, you can watch all our help tutorials by heading to 'Support' and 'How Do I App Tutorials'.
What is BoxMate?
BoxMate is a programming and gym management system.You can easily design and input your own gym programming quickly and easily for your members to view in the timetable, or download programming from one of our third party providers such as the CrossFit Affiliate Programme. You can send push notifications and news posts out to members, keep track of your leads and business growth and so much more. For your members, they have a full performance and workout tracking library and space to communicate with you and their friends in the gym.
How do I freeze a members' account?
If a member is leaving your gym either short term or long term, you can easily toggle them as suspended on your members' list. They will have their access to the app removed and you won't be charged for their account while they are suspended. All their data will be stored and easily recovered if you remove the suspension. If you want to delete a member, you will permanently delete their data from your account and will not be charged for their account either.
Can I customise the app for my members?
Yes you can! By adding BoxMate PLUS to your subscription we will design the members app just for you with your own gym colours and images. PLUS also gives you so many more features like the ability to schedule communications, create groups within the gym, PT clients on the separate PT dashboard, run competitions and more!
Can I keep programming hidden inside BoxMate?
If you're worried about members seeing what's coming up and not hitting certain training days - we have you covered. With BoxMate you can choose to keep sessions hidden until you want them to show - whether that's in the morning, the evening before, the week before - or whenever you choose! You can choose to fully hide the entire session, or allow members to see the morning message but none of the strength or workout components. If you have TeamUp in your gym we can also make it so that programming automatically becomes visible only after they've attended the session.
Can I use BoxMate to PT my members?
Yes you can! By adding BoxMate PLUS to your subscription you will have access to 5 coach PT passes. This means that 5 coaches can PT their clients on their own PT dashboard which is totally separate to the gym programming. They can chat one-on-one with their clients, mark sessions as completed and input scores for clients. PLUS also gives you so many more features like the ability to schedule communications, create groups within the gym, customise your app with your own branding, run competitions and more!
Can I sell programming through BoxMate?
You can sell your own programming through BoxMate by hiding extra programmes behind a TeamUp paywall. If you are running a weightlifting class, gymnastics class or anything else you are upselling to members you can easily hide this from anyone who hasn't paid.By heading to Tutorials you can watch the managing programmes video which explains step by step how to do this. If you're on PLUS you can also create blocks of programming that individuals can purchase and start at anytime! If you are a third party programmer such as CAP or JST get in touch with us to talk about getting your programming on our marketplace