Personal Programming
Building Sessions
Give your PT clients detailed workout sessions to follow. Whether you are training them in person and want to let them know what they're in for when they arrive for their PT, or whether you're providing online PT workouts, the session preview is the ideal way to give your clients a clear breakdown of what they're going to be doing.
Include warm up details and important notes for your client and then build your detailed session components. Let clients know how hard they should be working, what workouts and exercises you want them to tackle, and which weights they should be aiming for to challenge themselves.
Once you've built your PT sessions you can hit 'Announce' to send a notification letting clients know that their programming is now live. Once they've finished the workout they will log their scores and you will see them in the session preview.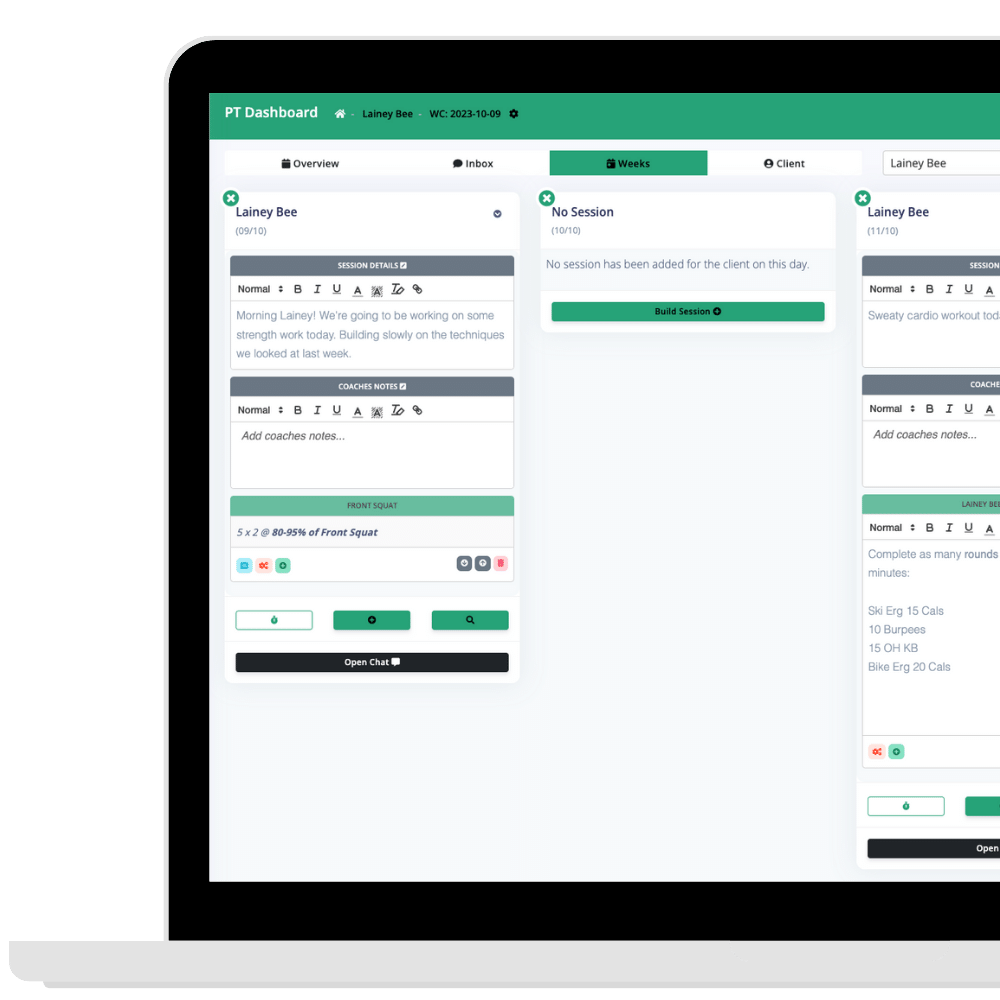 Speed Up The Process
Session Blocks
Build a block of sessions to use time and time again with your PT clients. Have a 6 week block of sessions and workouts that you want to use for different clients but need to tweak some exercises and weights to suit their individual needs? No problem.
With session blocks you can save a huge amount of time when bringing on new PT clients meaning you don't have to start programming from scratch every single time.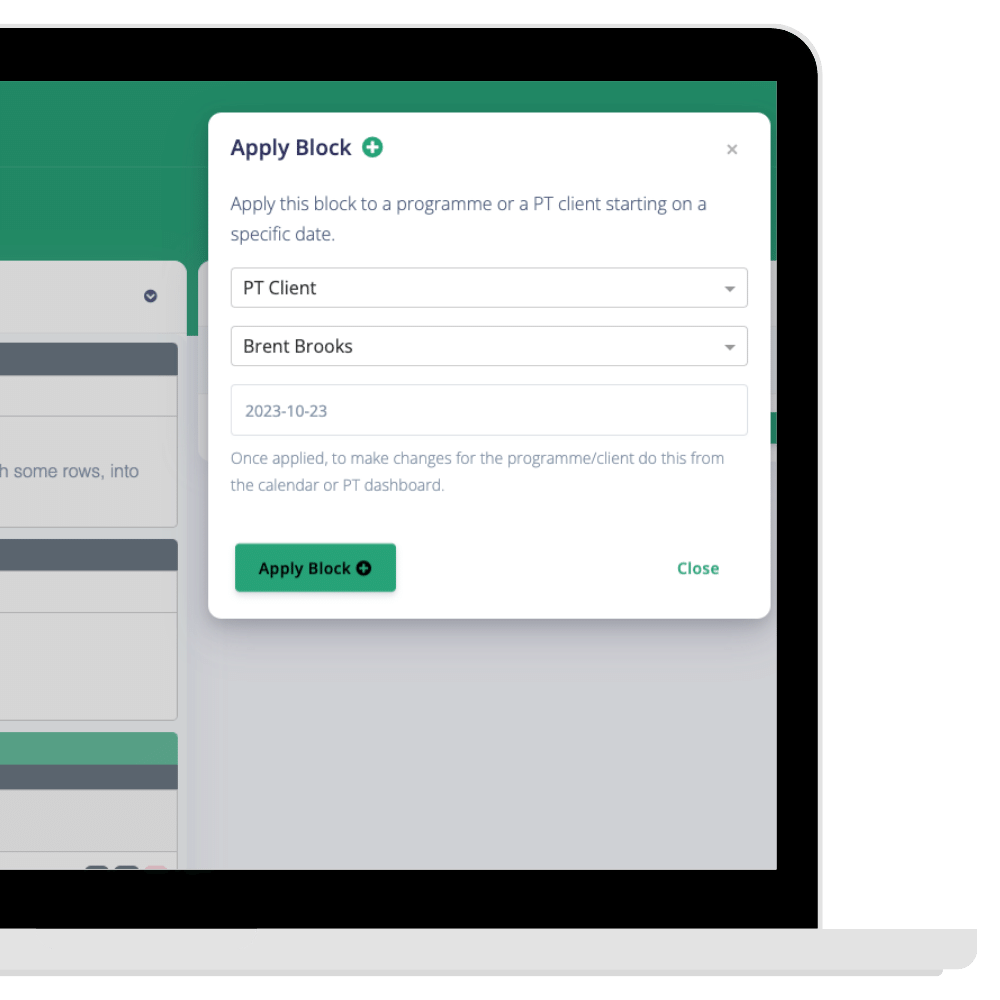 Stay On Top
Personal Training Calendar
Keep your PT schedule organised
Whether you have 3 clients or 30, you can keep everything organised with your PT calendar. Filter between viewing all clients to just one individual on the session calendar so that you can clearly monitor where your clients are up to and what you've programmed in for them in the coming weeks.
Sessions with your clients are colour coded so you can see at a glance which clients have completed their sessions, or which have missed them and which clients have sessions coming up.
Send nudges to keep clients accountable and on track and motivate them to tackle missed sessions or give tips and encouragement on a session coming up.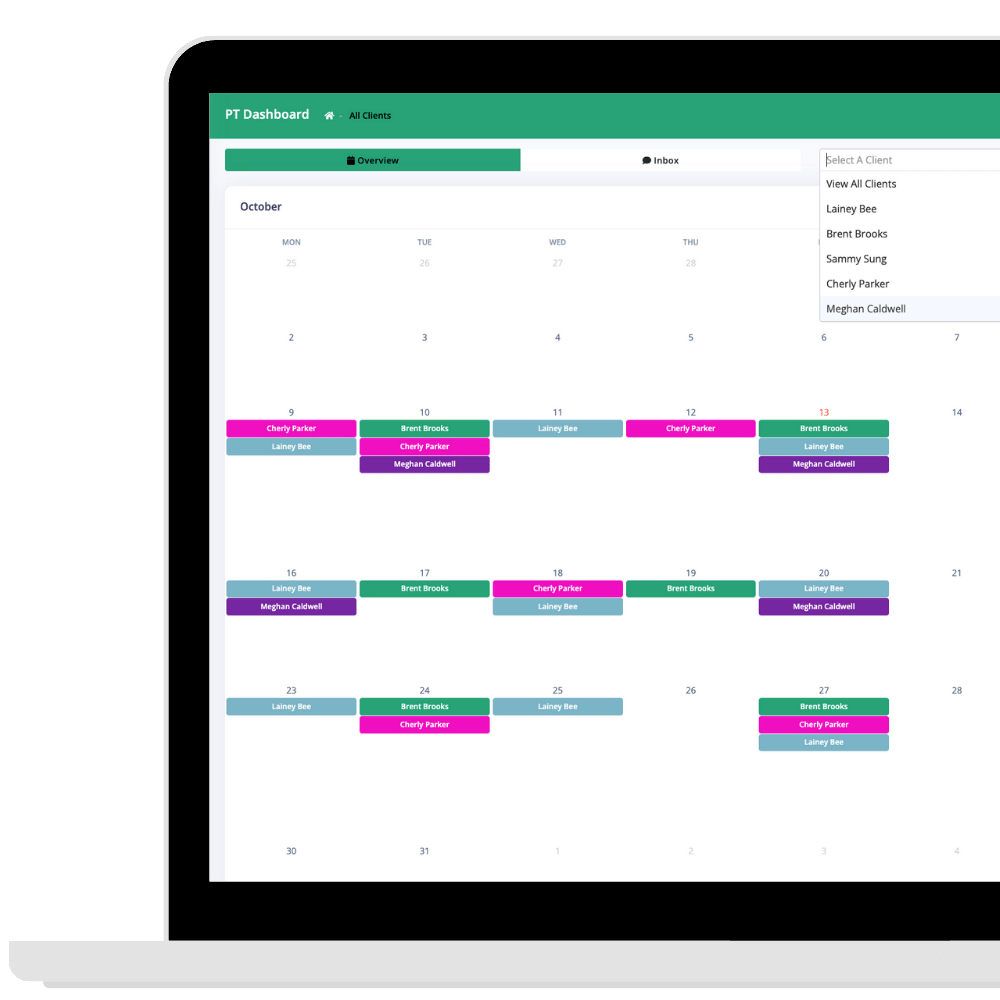 Easy Communication
Client Messaging
Chat privately back and forth with your client to review their progress and make sure they are finding workouts both challenging and rewarding. Let them know important info about the upcoming session to ping them a message straight to their inbox.
Keep an eye on all messages coming in from clients in your coaching inbox. This will stay separate from your gym inbox with the regular members.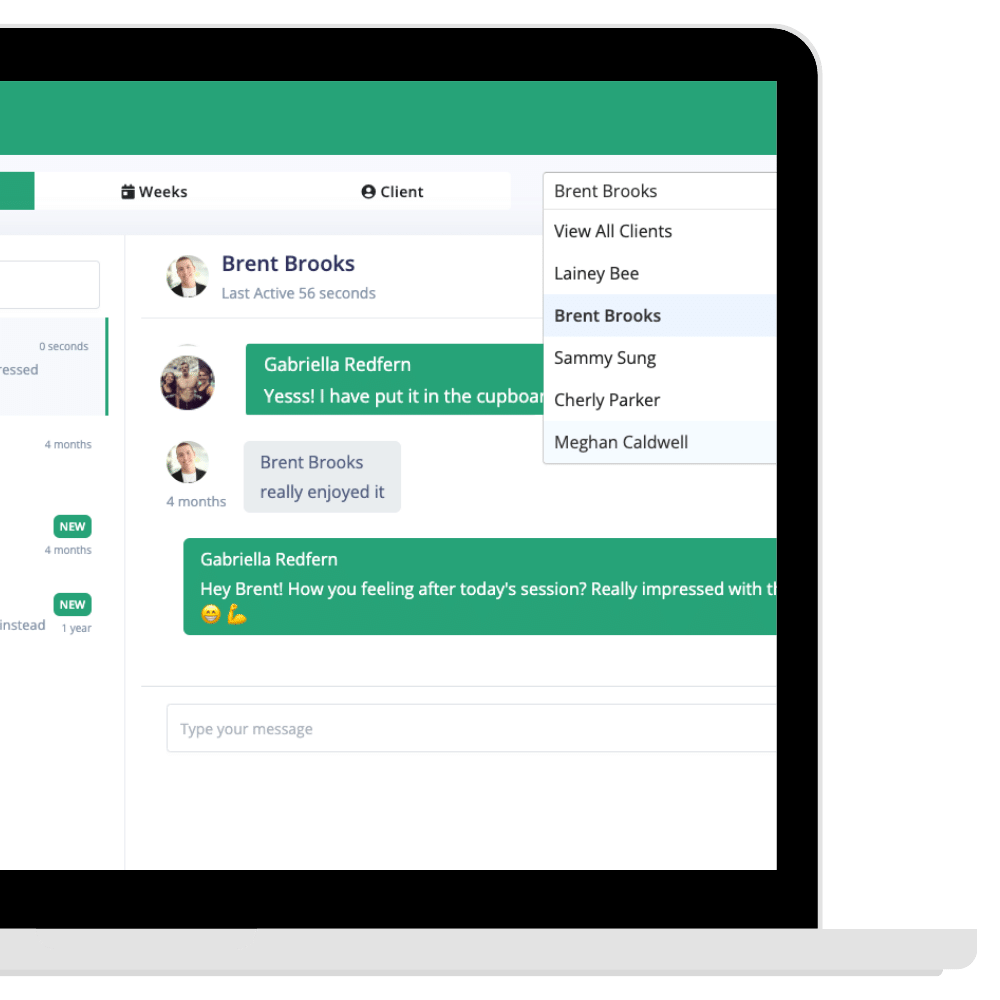 Stay in touch with friends
Simplify for your Members
Keeping your personal training sessions inside BoxMate means that your members can access all their training needs in one single app. Once they've been added by you as a PT client they will then be able to see their PT sessions on their calendar alongside the regular box programming and also listed in the programming tab.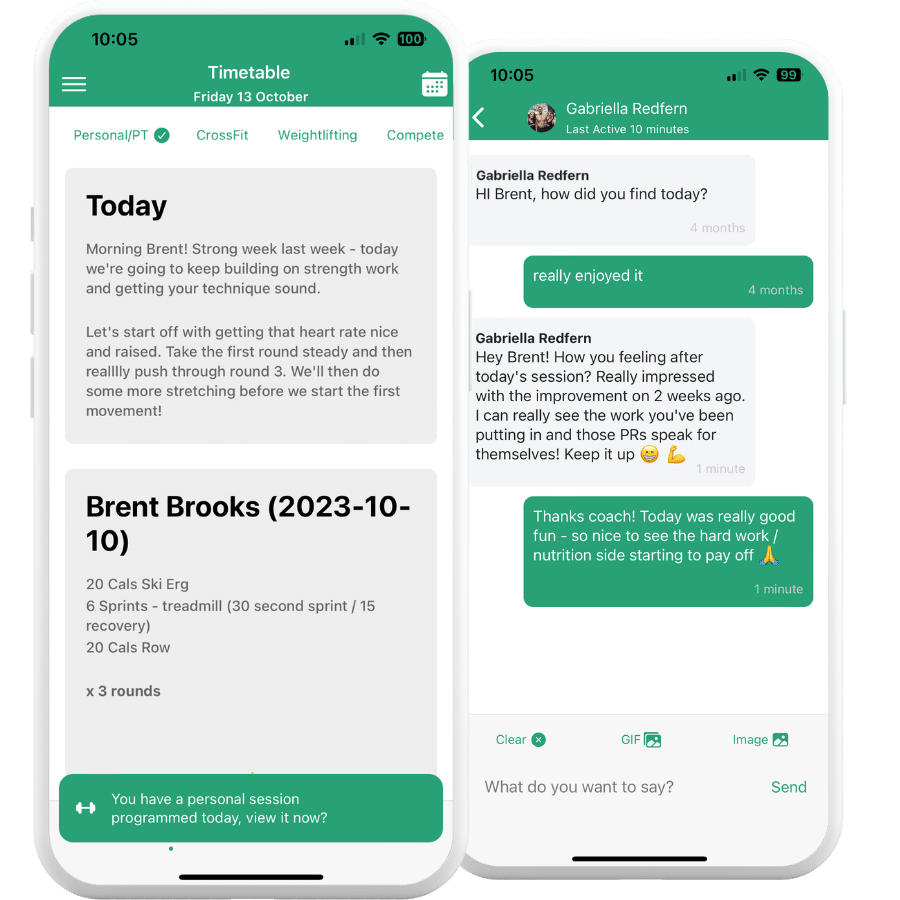 Start your PLUS trial today and upgrade your coaching experience