Streamline Your Coaching
Coach from the TV
Take your coaching experience to the next level and coach easily from the big screen in the box. Easily flick between session components such as the warm up, strength elements and workout details to make things really clear for your members. Display leaderboards/ scoreboards in full screen view or split screen so members can view their previous bests while gearing up for today's session.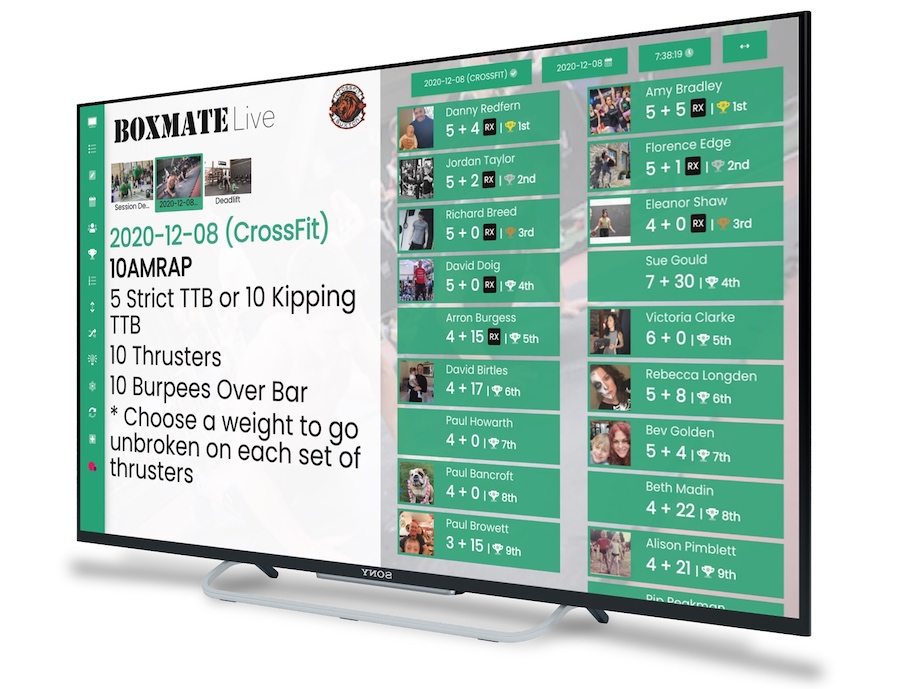 Easy, Clear Viewing
Display Sessions Clearly
Change the Live View to make the session components large and clearly visible to everyone in the class. Toggle through the session details as the class progresses so the screen only shows what you're working on right now.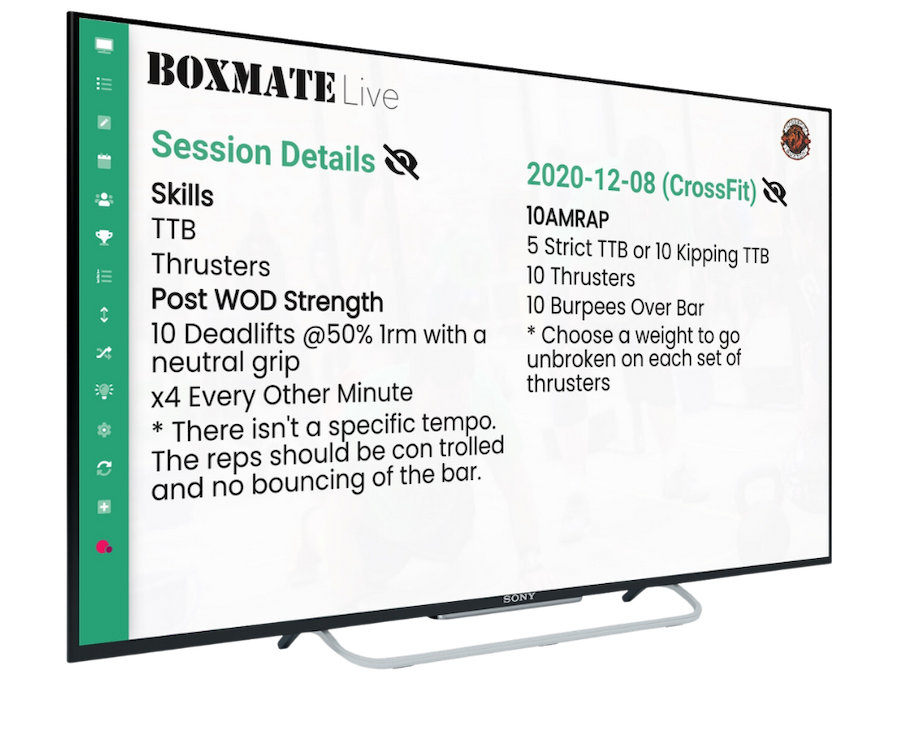 everything you need in one place
TeamUp Integration
It's 4:55pm and the 5pm class is looking a little light... where is everyone? Hit the TeamUp logo (or use the 'T' keyboard shortcut) to instantly be shown a list of all today's classes and class attendees.
Mark members as 'attended' or 'no show' on your class register, see who is on the waitlist and manually cancel & book members in and out of the class yourself with a simple click.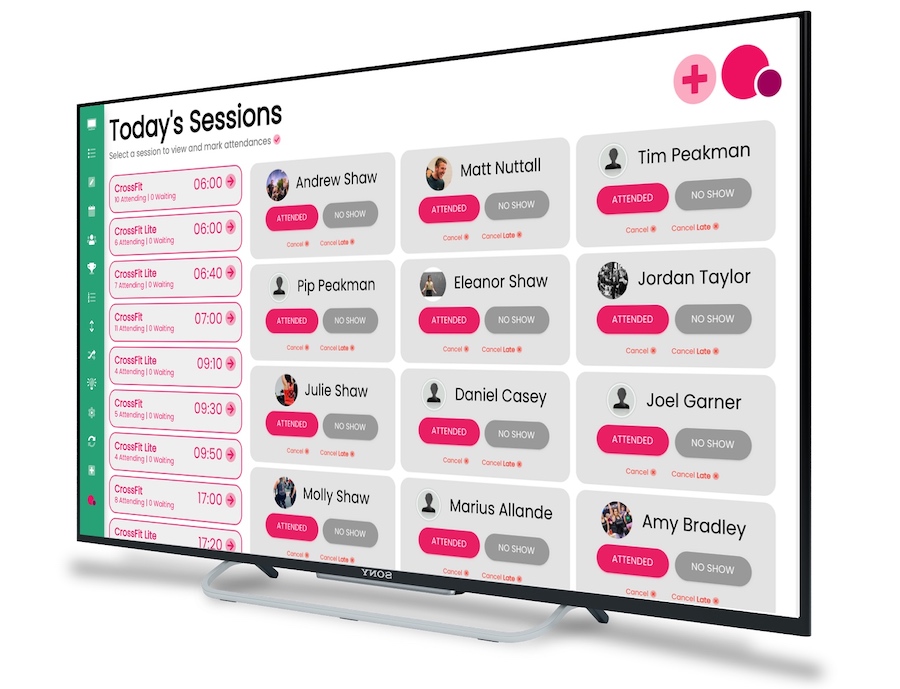 "Absolutely love everything about BoxMate - the interface, easy use and just how well it fits in with my gym and our members. I like the easy access to the programming and the integration with TeamUp for class bookings"
Paige Boland - The Unit
Support members to achieve
Tools for Midclass
Our percentage calculator lets you enter a weight and be shown a full breakdown of all working percentages from 95% down to 55% - this can be extremely useful during strength sections of a session for any members struggling to know what to load on the bar.
The handy on screen stop watch can be used as a secondary timer in the gym. Simply tap to start the countdown and place the stopwatch anywhere you want on the screen!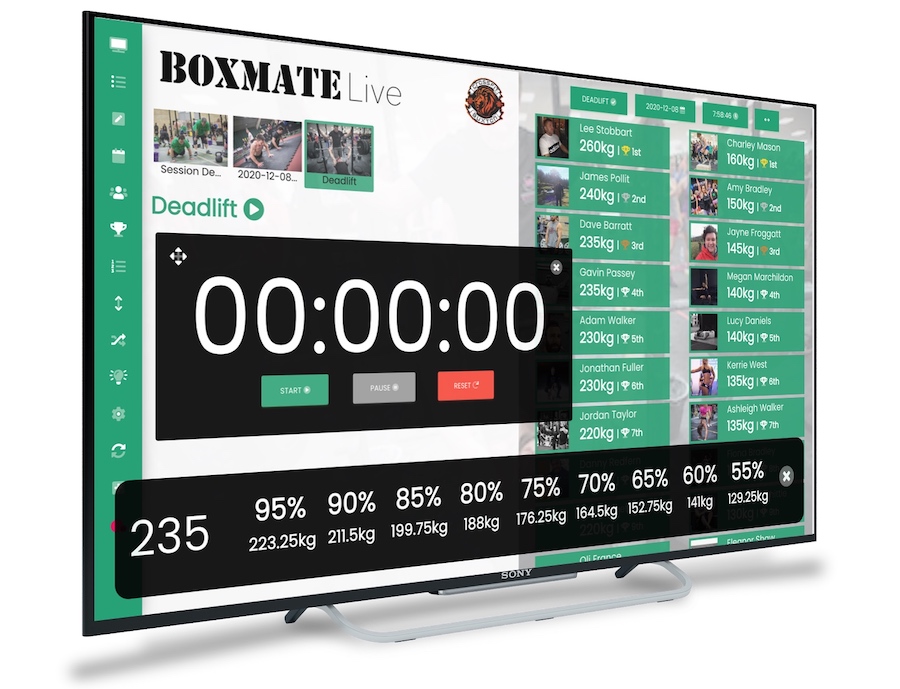 Keep your branding in sync
Customisable
Keep your whole box on brand with BoxMate PLUS. When on the PLUS tier Live will pull through your brand colours and custom images right onto the big screen. Make your live screen fit in seamlessly with the style of your gym.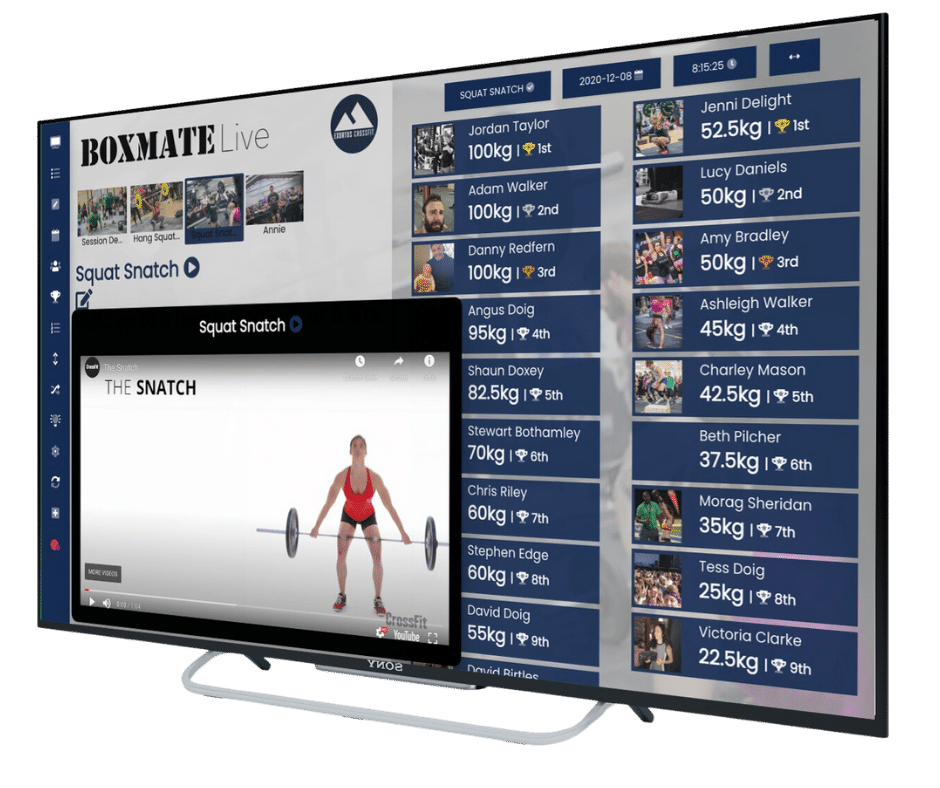 Efficeint Demonstrations
Video Coaching
Present demonstrations to the class that you've already prepared for the daily session for an enhanced coaching experience.
Play videos you've made to demo techniques and explanations right from the Live Screen & place the video wherever you want on the screen for an optimum viewing experience for your members.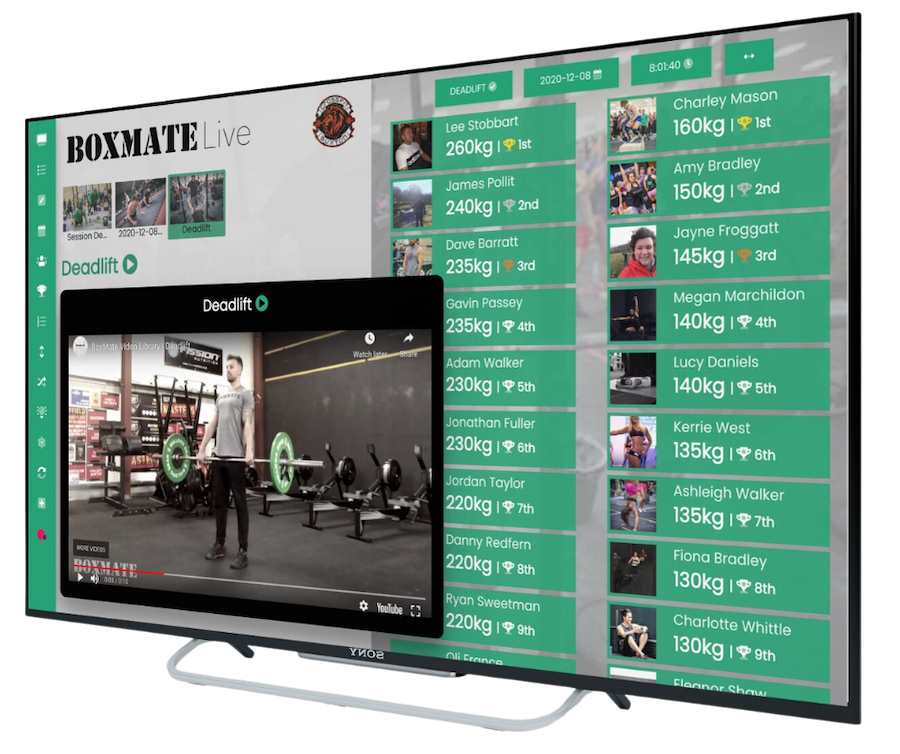 Get 30 days completely FREE- no card details required.