We used the competition feature for our in house comp and it was sparkling! Made it so easy. Really simple and great for the members to track their scores and leaderboards. Great work as always team - worth every penny!
Max Camozzi - ShireFit
Dial Up the Fun
Build Out Your Competition
Create your competition, whether this is a team competition or an individual and add in any categories such as Male RX/ Scaled/ Female/ Masters etc. Add in choices such as whether to have scores auto-approved or by a judge only and more!
Once the competition is live you can then let your members register.
You can set a 'workout deadline' to let members know when you will stop accepting scores for the competition and members can easily keep an eye on their spot in the leaderboard too.Add a release date & time to keep the workout hidden until it's time for members to see it and log scores.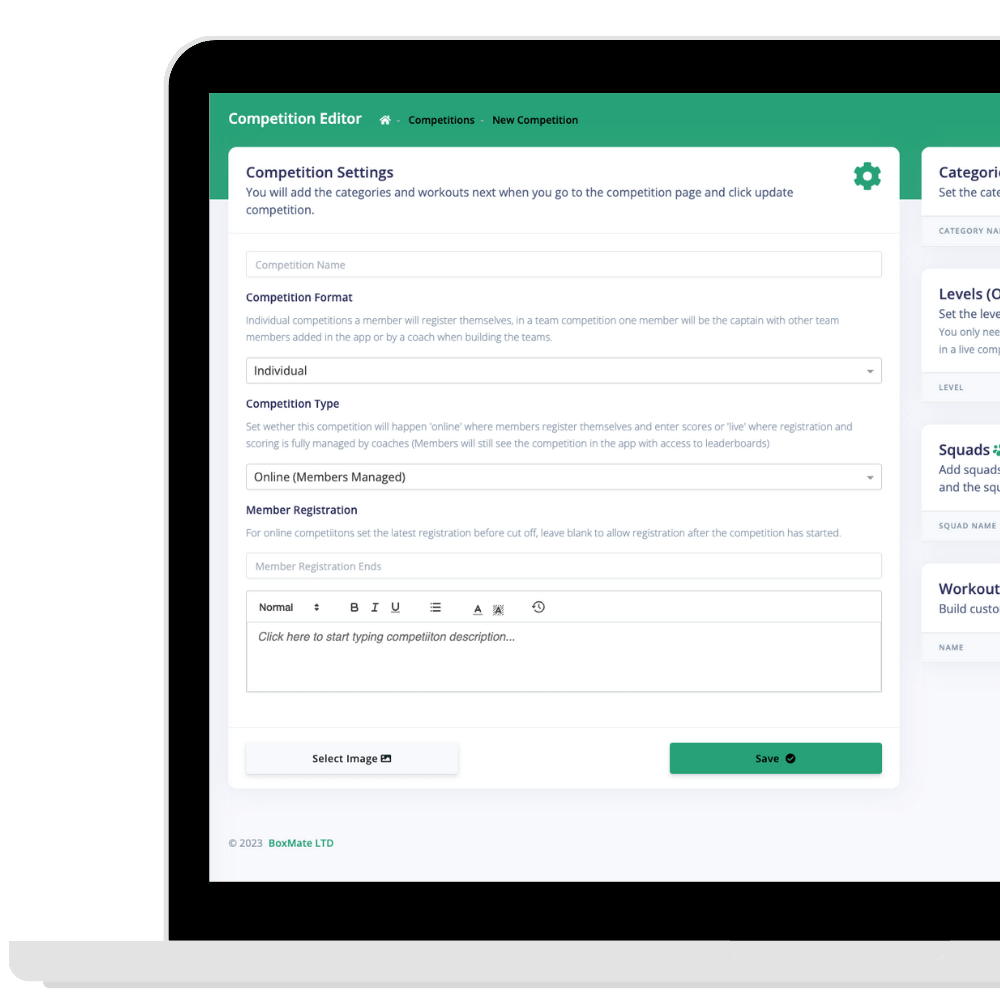 Communicate with Competitiors
Keep Competitors in the Know
Competitions should be fun and there's nothing like being able to keep an eye on a leaderboard to spice up the competition. For your members they will easily be able to find the competition and view all workouts, leaderboards and more under the programming tab then 'In House Competitions' in their app.
Members will have a clear view of the workout details and any videos you attached when building the workout for movement standards etc.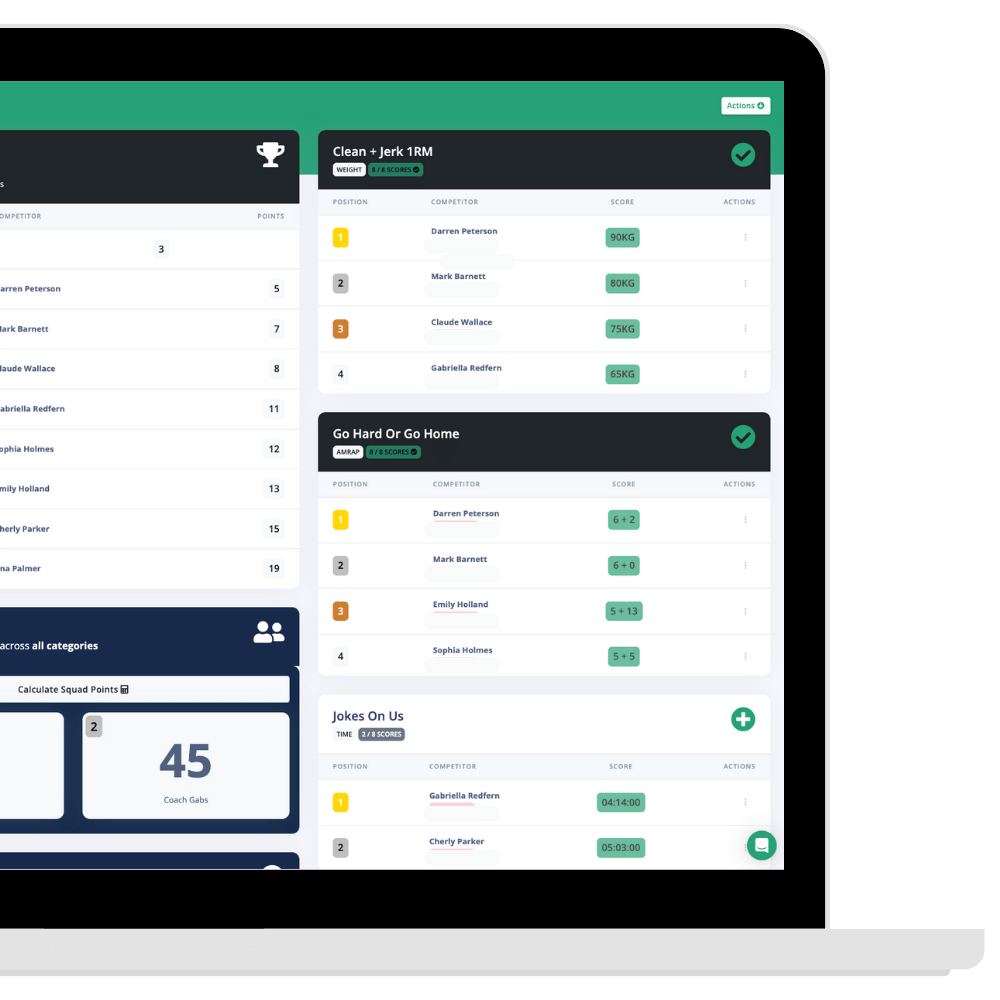 Start your PLUS trial today and upgrade your coaching experience